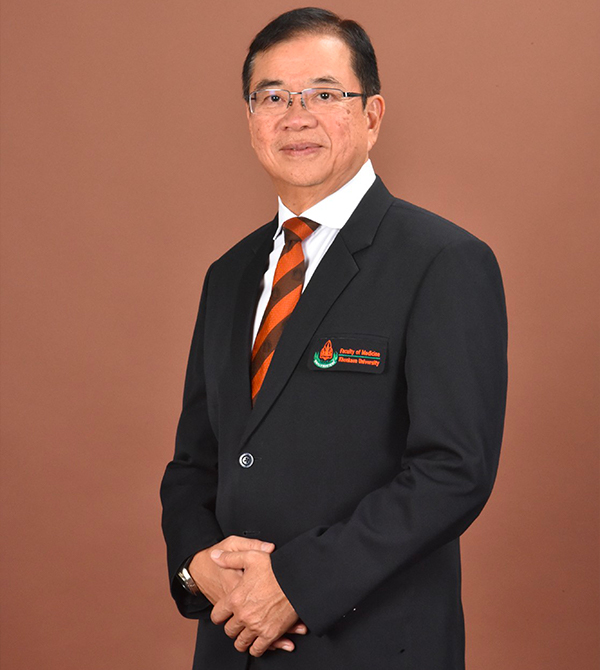 We are the first medical school in Northeast Thailand has been established for 48 years, since 1972. Faculty of Medicine, Khon Kaen University is consistently highly ranked in nationally and internationally for academic excellence, world-class research and innovative learning strategies. Interdisciplinary and integrative teaching and research are our particular strengths to attract the best clinicians and academics to work with us and to achieve our mission and goal of being a world class medical school bringing benefits to society and all mankind. Our educational programs are fully accredited on an internationally accepted and high standard. Our curriculum focuses on fostering critical thinking skills through a unique integration of problem based and team based learning and other 21st century skills. We aim to produce master graduates with qualified medical knowledge and strong aptitude for cutting-edge research in order to excel in their career path and become healthcare leader, who will, in turn, serve and develop their local community. Srinagarind Hospital is a 1,573-bed supra tertiary care hospital and our main teaching hospital. It is also the medical hub for Northeast Thailand and Greater Mekong Subregion, fully equipped with latest high-tech diagnostic and treatment facilities and professional medical staff that can offer the state-of-the-art and high quality patient care.
We are proud to say that we are a world leading center of tropical medicine. We are one of the world top 5 in the cholangiocarcinoma research publications. We also have 6 research centers and over 40 research groups with the most advanced laboratory technologies and facilities in order to deliver a world-class research excellence and medical innovation.
We aim to establish international collaborations with world's leading overseas institutions through reciprocal exchanges of research and students and staff. To this end, we have developed academic links with 73 universities. Annually, we have welcomed over 120 medical students, 110 residents, and 70 visiting professors from many universities worldwide.
During the COVID-19 pandemic, we are actively redesigning our systems to ensure our strong capacities and adequate manpower for monitoring and containment of the disease in our local community and improving quality of care to be more efficient during this time of crisis. We have collaborated with national and international research networks to accelerate innovative ideas in providing the maximum effectiveness of the preventive measures against the COVID-19 transmission. Currently, the number of COVID-19 cases in Thailand decreases to the single-digit figures and no new infected case has been reported in our province, Khon Kaen. However, we strive to support our researchers to work globally in developing effective drugs or vaccines for COVID-19 including improving the virus testing. We also encourage our members to intensify concerns and enhanced universal precautions for the health and safety of our patients and ourselves and to be prepared for any foreseeable future of a new normal after COVID-19.
We look forward to an opportunity to work with you. Together, we can cross interdisciplinary and organizational boundaries to advance the health and well-being of the people and create a better world for all to live in.
Associate Professor Apichat JIRAVUTTIPONG, MD
Dean, Faculty of Medicine
Khon Kaen University