Read Time:
1 Minute, 5 Second
On April 21, 2021, the Departments of Biochemistry, Surgery, and the Clinical Epidemiology Unit, and Cholangiocarcinoma Research Institute, Faculty of Medicine, Khon Kaen University (MDKKU) organized the first online Joint-Institute Forum (JIF) 1/2021 on the topic 'Metabolome-Microbiome in Clinical Research'.
The welcome speech was given by Dr. Jutarop Phetcharaburanin- Assistant to the Dean for Research and International Relations Affairs, MDKKU "It is such a great opportunity to learn and share insights of metabolome and microbiome in several disease models and update on the advances of modern research methodologies that can be employed in the omics science for everyone".
Following the opening ceremony, there was a talk by international expert Dr. Jia Li, Department of Metabolism, Digestion and Reproduction, Faculty of Medicine, Imperial College London, UK on 'Multi-Omics of Weight-Loss Surgery', followed by,
Dr. Jutarop Petcharaburanin, Department of Biochemistry, on 'Fecal Metabolome-Microbiome Panel Biomarkers in Cancer',
Associate Professor Watcharin Loilome, Department of Biochemistry, on 'Intratumoral Microbiome in Cholangiocarcinoma', and, finally by
Dr. Kanokrat Thaiwatcharamas, Department of Surgery, on 'Microbiome and Metabolome in Hirschsprung's Disease'.
The first Joint-Institute Forum was successfully held with 129 participants from the educational and industrial sectors around the world.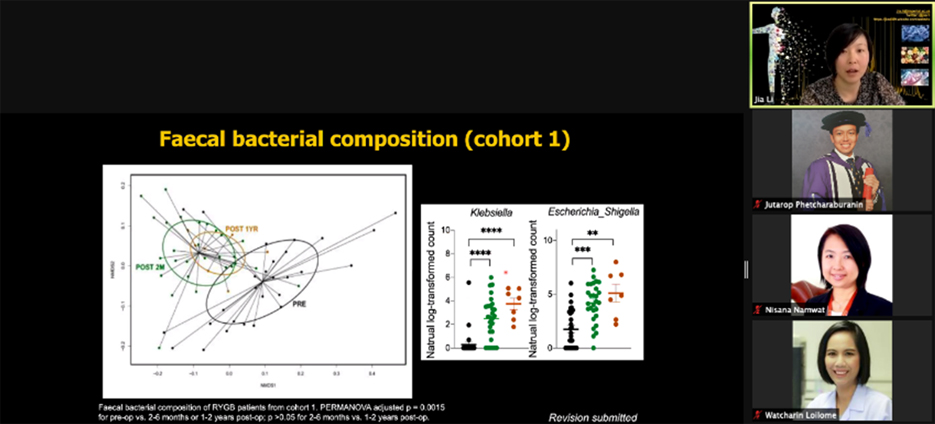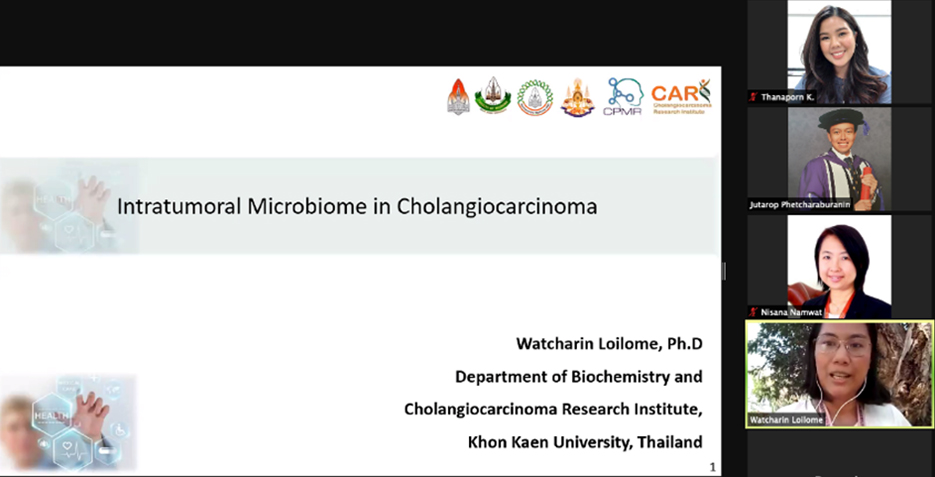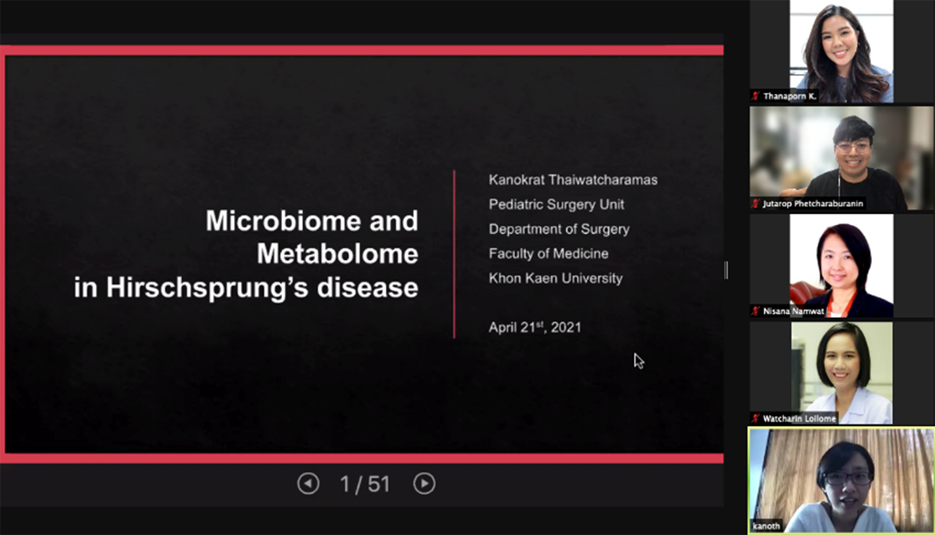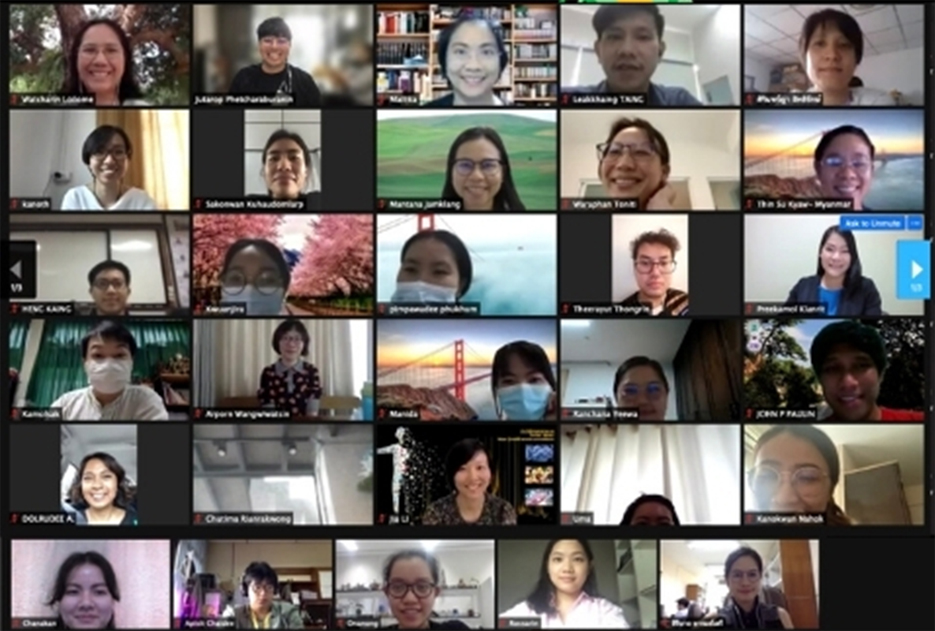 Written by Kanokphorn H.
Edited by John Smith