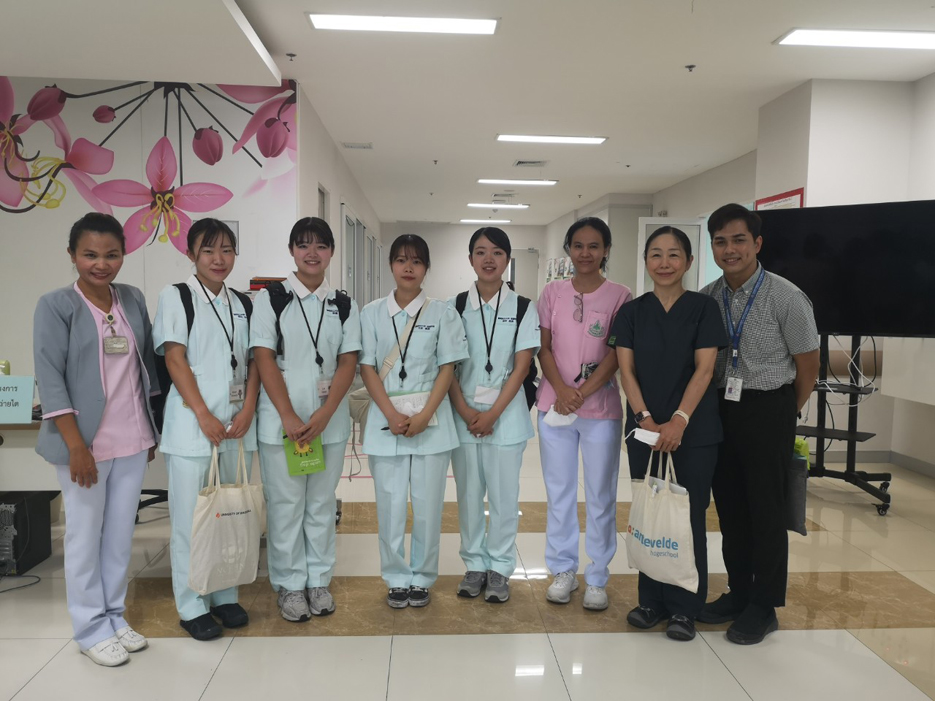 On August 23, 2023, MD-KKU welcomed Professor Mayumi Negishi and a group of nursing students from the University of Shizuoka, Japan. They participated in an exchange program at the Faculty of Nursing, KKU between August 20 and 31, 2023.
They visited Srinagarind Hospital Center of Excellence for Kidney Disease at the Galyani Vadhana Memorial Building to observe the outpatient clinic and Hemodialysis Unit services, including Hemodialysis, On-line Hemodiafiltration, Plasmapheresis, and Hemoperfusion.
The Center of Excellence was founded to care for kidney disease patients by experienced medical professionals with advanced medical tools and technology. It also supports professional service and is a research development center providing Fellowship Training Program in Nephrology and a Nursing Specialty Nurse Practitioner program in Renal Replacement Therapy.
Reporting by Sathaphorn Onlamun
Editing by Prof. John F Smith