Read Time:
1 Minute, 8 Second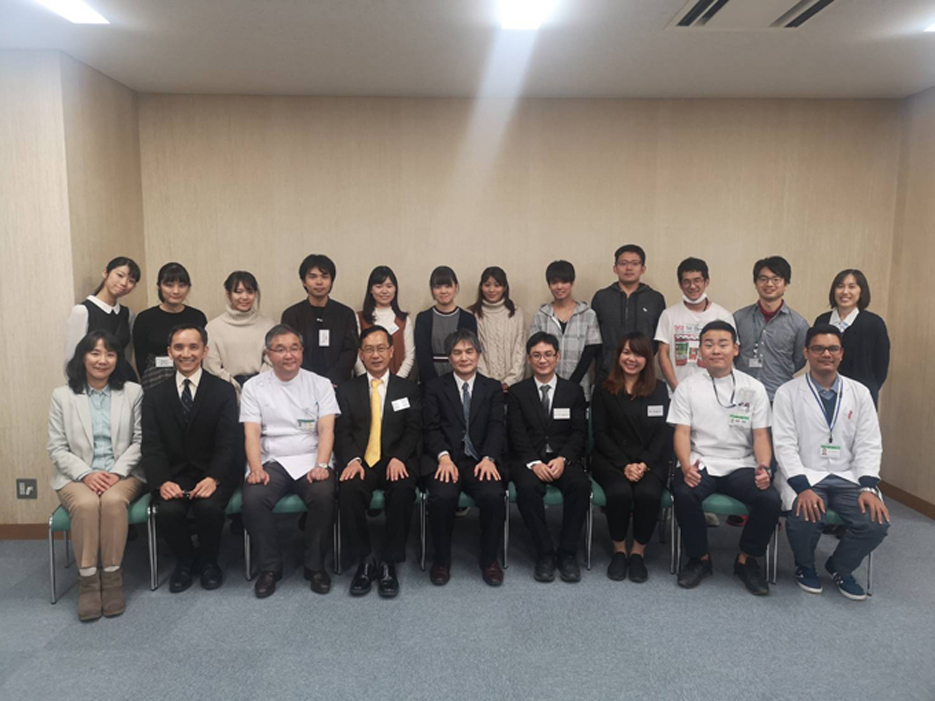 On Tuesday, 10 December 2019, Associate Professor Charnchai Panthongviriyakul, Acting President of Khon Kaen University and Associate Professor Patorn Piromchai, Assistant Dean for International Affairs, Faculty of Medicine, Khon Kaen University visited Aichi Medical University, Japan.
They met Professor Keiji SATO, President of Aichi Medical University, Prof. Akihiko WAKATSUKI, Dean of School of Medicine, Prof. Hiroyuki ISHIBASHI, Head, Academic Affairs Department and Prof. Hideto WATANABE, Director, Center for International Affairs to discuss the student exchange program with credit transfer system between Aichi Medical University and Khon Kaen University.
During the meeting at Aichi Medical University, Associate Professor Patorn Piromchai presented the information of exchange program at the Faculty of Medicine, Khon Kaen University and discussed with the students who were interested to visit Khon Kaen University.
Aichi Medical University and Khon Kaen University agreed to sign an MOU and have been working together as an academic partnership since 2011. The development of a student exchange program between the two institutions has been reciprocal and highly successful. Since 2011, there were over 80 students from two universities attending the student exchange program.
In March 2020, Aichi Medical University will send the first group of 10 medical students to be the credit transfer students for one month at Khon Kaen University.