Read Time:
2 Minute, 18 Second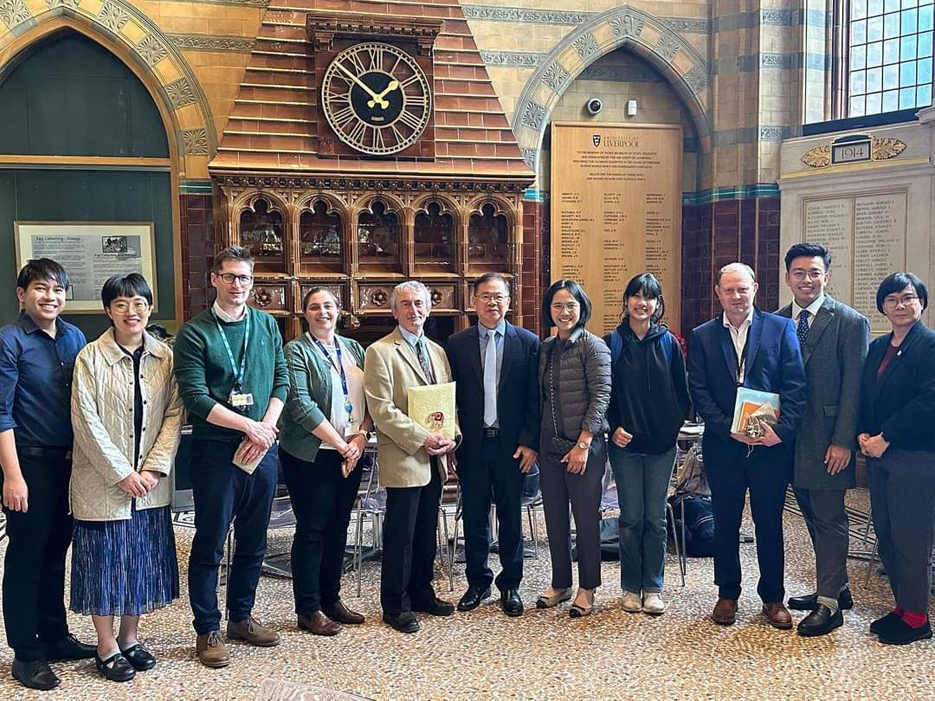 KKU delegates led by Assoc. Prof. Apichat Jiravuttipong, MD, Dean, Faculty of Medicine together with Asst. Prof. Dr. Jutarop Phetcharaburanin, Assistant Dean for Research and International Relations, KKU-MD, Assoc. Prof. Dr. Watcharin Loilome, Director, Cholangiocarcinoma Research Institute (CARI), Dr. Poramate Klanrit, researcher, CARI, Dr. Arporn Wangwiwatsin, researcher, CARI, and Asst. Prof. Dr. Penprapa Phetcharaburanin, advisor for Museum and Lifelong Learning Center, visited the United Kingdom between May 7 and 14, 2023.
The first visit was to the University of Liverpool. KKU delegates toured research facilities in the Biosciences Building, a state-of-the-art facility dedicated to advancing the field of biological sciences. They also visited the Digital Innovation Facility, a leading center for digital technology development and industrial application in the UK, and the Cholangiocarcinoma Research Labs, Sherrington Building. The visit to the University of Liverpool was very meaningful for KKU especially in research and development.
KKU delegates visit the University of Liverpool.
At the University of York, they participated in short presentations and roundtable discussions and visited the Biology Building to be shown the Bioscience Technology Facility, where access to technology and research services for the biosciences in academia and industry is provided for the university and others throughout the world.
KKU delegates visit the University of York.
Another visit was at the Wellcome Genome Campus undertaking genome and biodata research. The Campus also provides bioinformatics resources for the global scientific community and delivers vital training in genomics and biodata to scientists and clinicians. At the Campus, KKU delegates delivered presentations about KKU Phenome Centre and the Faculty of Medicine, and also had a roundtable discussion on collaborative research development.
KKU delegates visit the Wellcome Genome Campus.
KKU delegates present about KKU Phenome Centre and KKU-MD.
Imperial College London was the last visit on the program. There, the delegates discussed MOU renewal and possibilities for further education and research collaboration between the College and KKU Faculty of Medicine especially with our Liver Fluke and Cholangiocarcinoma Research Institute.
On this occasion the delegates also participated in the AMMF 2023 European Cholangiocarcinoma Conference at the Radisson Blu Hotel London Stansted Airport and attended the Cholangiocarcinoma Foundation Thailand Talk by Dr. Ruengsin Thennadee and the Professor Narong Khuntikeo Memorial Lecture by Professor Ross Andrews.
This UK visit greatly strengthened KKU-MD's international collaboration relationships, in medical research and educational development, and teaching exchange and research documentation opportunities.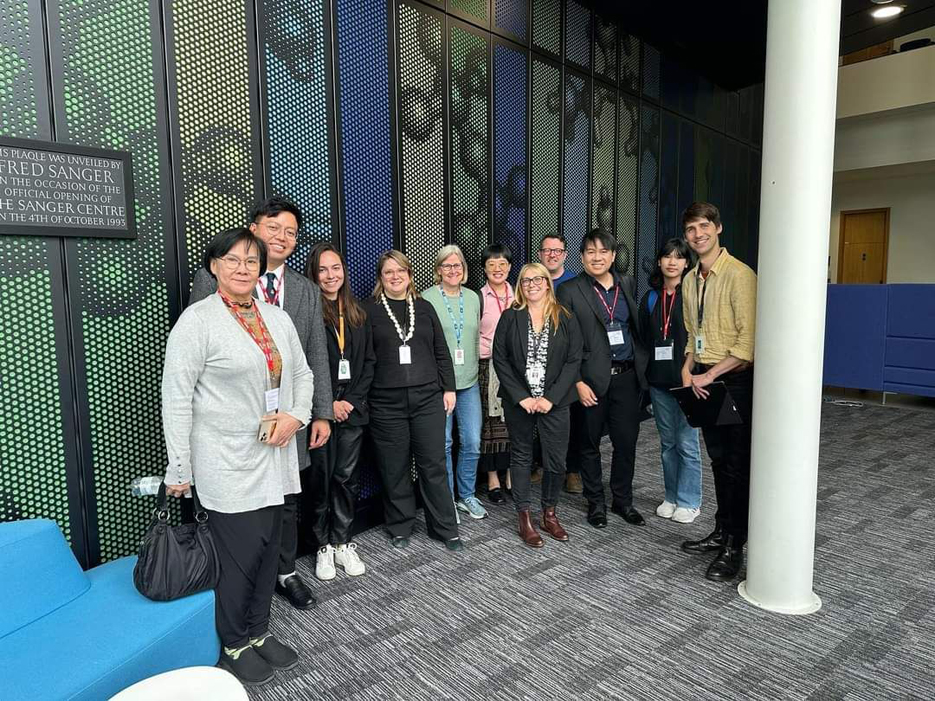 Reporting by Sathaphorn Onlamun
Editing by Prof. John F Smith