Read Time:
1 Minute, 8 Second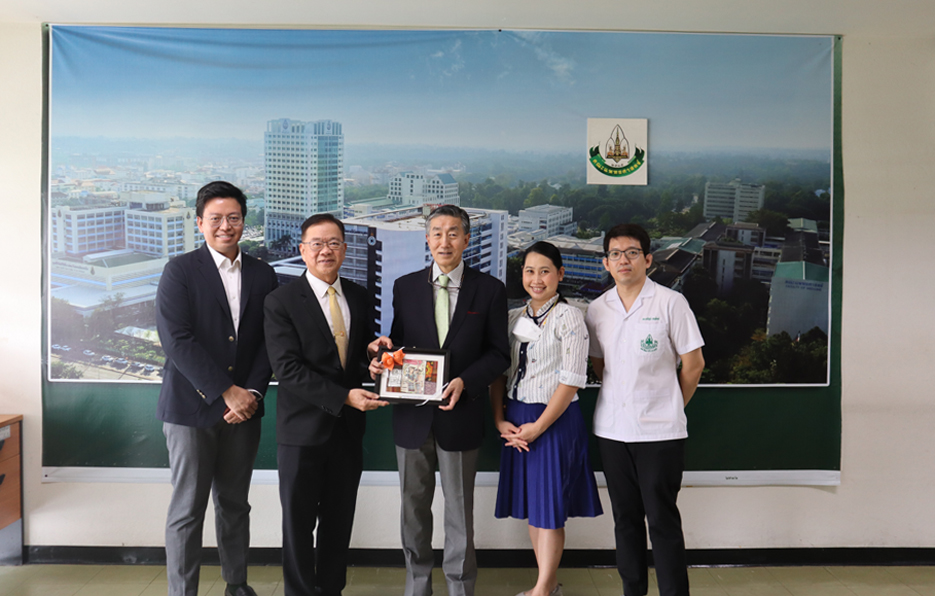 On May 3, 2023, Assoc. Prof. Apichat Jiravuttipong, MD, Dean of KKU Faculty of Medicine, and Assist. Prof. Jutarop Phetcharaburanin, Assistant Dean for Research and International Relations Affairs welcomed Professor Hiroaki Kitagawa, MD, President, St. Marianna University School of Medicine, Japan, to our faculty.
The visit's objective was to discuss the ongoing student and faculty exchanges between St. Marianna University School of Medicine and Faculties of Medicine and Nursing, KKU.
On this occasion Dr. Natipoom Ketsing, Department of Medicine also attended with Asst. Prof. Patchareeporn Tanming, Department of Surgery, and joined the discussion on student exchange opportunities, collaborative-research and clinical skills development projects between the two institutions.
"Discussion between St. Marianna University School of Medicine and our faculty about an international student exchange program began in July 2018 and culminated in a formal memorandum of understanding between our universities in October 2019," said Dean. 
"I'm confident that your visit will further strengthen the existing partnership between your university and our faculty and also foster cooperation and exchange opportunities with other KKU faculties in the near future," he added.
After the meeting Professor Kitagawa took the opportunity to visit Srinagarind Hospital at Neonatal Intensive Care Unit (NICU) and Clinical Skill Lab.
Reporting by Sathaphorn Onlamun
Editing by Prof. John F Smith