Read Time:
1 Minute, 31 Second
On January 12, 2023, Khon Kaen University Phenome Centre together with Faculty of Medicine, Cholangiocarcinoma Research Institute (CARI), and Northeastern Science Park, Khon Kaen University arranged a press conference at The Beegins Co-Working Space, Northeastern Science Park on the upcoming 1st International Reinventing University Roadmap for Phenomics Symposium (IRURP Symposium) and Short Course in Clinical and Natural Product Metabolomics in Phenomics for Precision Medicine (CliNaP–M). Both are scheduled between February 6th and 10th, 2023 at KKU Northeastern Science Park. In the upcoming symposium, KKU has invited 3 world-class researchers as keynote speakers: 1) Prof. Dr. Jeremy Nicholson, Director of Australian National Phenome Centre and Pro-Vice Chancellor for Health Science, Murdoch University, 2) Prof. Dr. Elaine Holmes, Head of the Centre for Computational and Systems Medicine, Murdoch University, Australia, and 3) Dr. Jia Li, Reader of Biological Chemistry, Faculty of Medicine, Imperial College London, UK.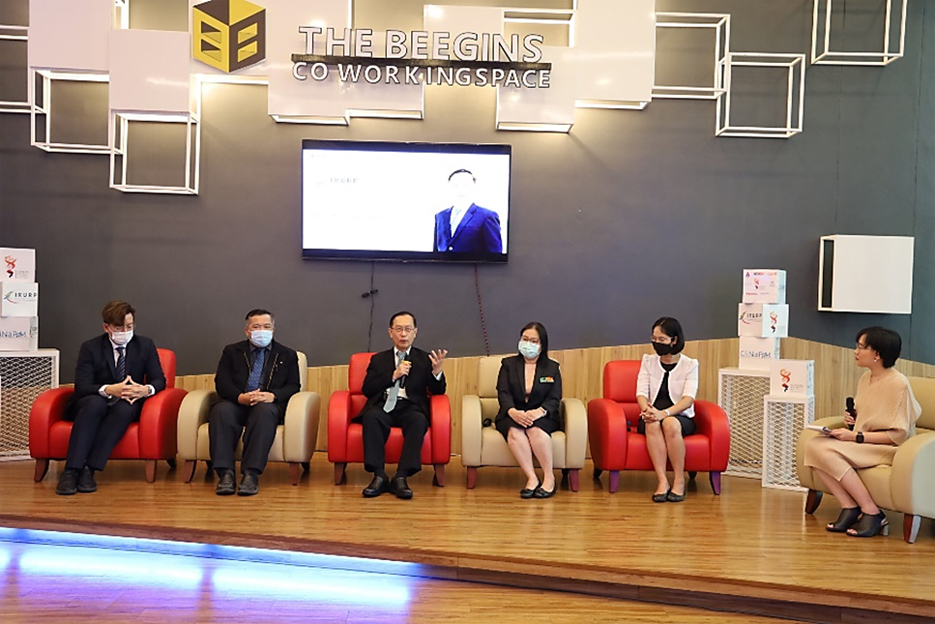 In the press conference, there was also a forum on "Phenomics Technology and Driving Innovation in Thailand". Distinguished speakers participating and delivering key messages were  1) Assoc. Prof. Charnchai Panthongviriyakul, MD, President of Khon Kaen University, 2) Prof. Dr. Monchai Duangjinda, Vice President for Research and Graduate Studies, 3) Assoc. Prof. Wimorat Sriraj, MD, Associate Dean for Research and International Relations Affairs, Faculty of Medicine, 4) Assoc. Prof. Dr. Watcharin Loilome, Acting Director of Cholangiocarcinoma Research Institute, and 5) Asst. Prof. Dr. Jutarop Phetcharaburanin, Chairperson of KKU Phenome Centre.
Khon Kaen University's Phenome Centre, led by KKU President and Vice President for Research and Graduate Studies, was set up to serve researchers, industries, students, and public and private sectors involved in phenomics technology for research and academic services.
Source:  https://th.kku.ac.th/126480/
https://www.facebook.com/KKUIPL/
Reporting by Sathaphorn Onlamun
Editing by Prof. John F Smith