Read Time:
1 Minute, 13 Second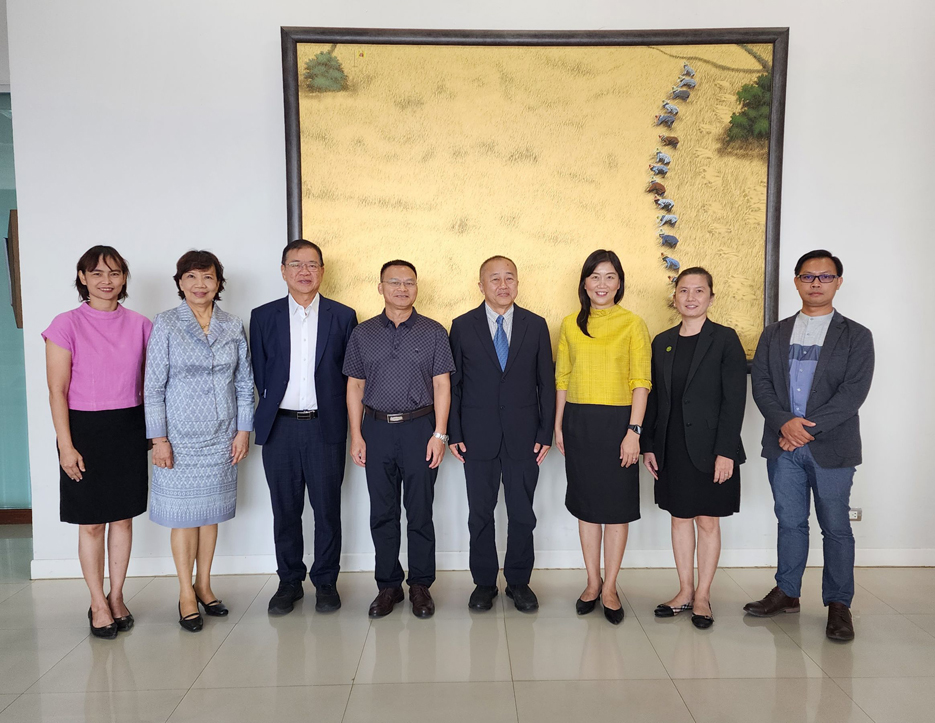 On August 21, 2023, Asst. Prof. Acharawan Topark–Ngarm, Assistant to the President for International Affairs together with Assoc. Prof. Apichat Jiravuttipong, Dean of Faculty of Medicine, Assoc. Prof. Ampornpan Theeranut, Dean of Faculty of Nursing, Dr. Chutikan Sakphisutthikul, Associate Dean for Administration and Quality Development, Faculty of Public Health, and Asst. Prof. Kavin Thinkhamrop, Assistant Dean for Research, Academic Service, Innovation and International Affairs, Faculty of Public Health welcomed Prof. Wei Xianggang, PhD, from Youjiang Medical University for Nationalities (YMUN), and Mr. Nuttapong Phanachet, Director of the Thai-Chinese Education Center to our university.
The visit's objectives were to meet with KKU administrative team to explore academic and research collaboration especially in health science research, and to create an accessible data platform for Chinese students to increase opportunities for study in KKU.  They also discussed future plans for a visit of the President of YMUN to KKU in early 2024 and KKU-YMUN Alumni Center foundation.
KKU and YMUN initiated a Memorandum of Understanding (MOU) in 2021 to strengthen relationships and promote collaborative human resource development. This visit was a great opportunity for medical science faculties including Faculty of Medicine, Faculty of Nursing, and Faculty of Public Health to develop collaborative research possibilities and other related affairs with YMUN.
Reporting by Sathaphorn Onlamun
Editing by Prof. John F Smith