Read Time:
2 Minute, 2 Second
A MD-KKU delegation recently attended a workshop on Universal Newborn Hearing Screening in Sydney, Australia with delegations from the National Health Security Office (NHSO), Chulalongkorn University, and the Faculty of Medicine Ramathibodi Hospital, Mahidol University. The workshop ran between July 18 and 21, 2023.
The MD-KKU delegation was led by Assoc. Prof. Wimorat Sriraj, MD, Associate Dean for Research and International Relations Affairs together with Prof. Kwanchanok Yimtae, MD, Director of Academic Clinical Research Office (ACRO), Assoc. Prof. Pakaphan Kiatchoosakun, MD, Head of Pediatrics Department, and Dr. Nichtima Chayaopas, Department of Otorhinolaryngology. They also visited Macquarie University and the Shepherd Centre.
A workshop on Universal Newborn Hearing Screening hosted by Australian Hearing Hub (AHH)
The workshop on Universal Newborn Hearing Screening was hosted by the Australian Hearing Hub (AHH) with many speakers sharing their experiences. Lecture sessions covered AHH background and its collaboration with private and public sectors to develop newborn hearing screening systems for better access to effective treatment and family support systems to optimize the daily lives of children with hearing loss.  In group discussions, delegates discussed progress, obstacles, and possible solutions for newborn hearing problems in Thailand, and brainstormed approaches to solve problems, provide medical services, and increase human capital especially audiologists.
Lecture Session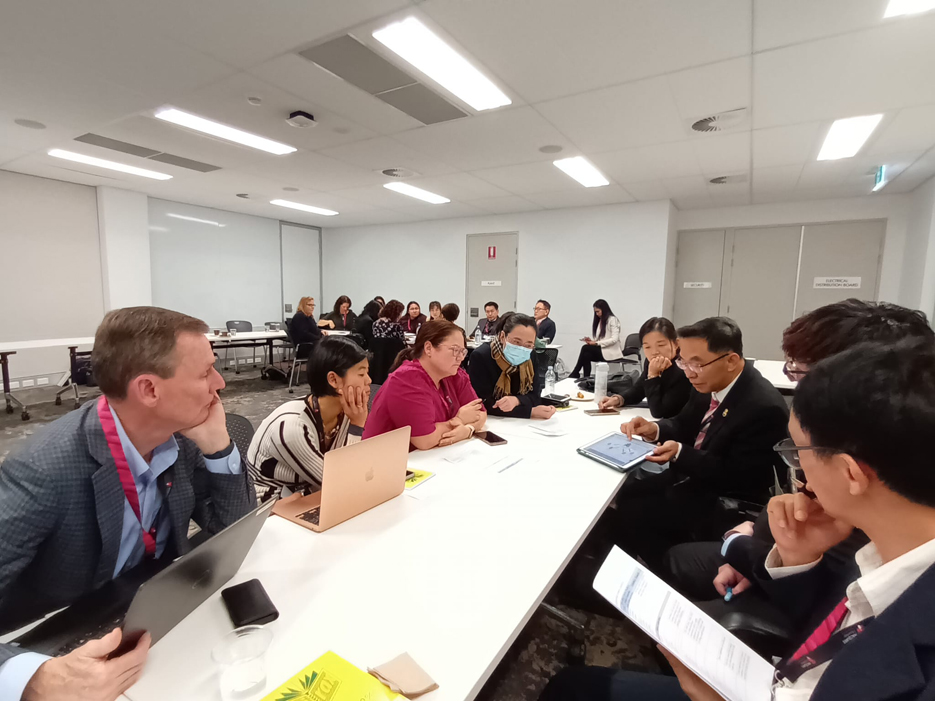 Group Discussion Session
The MD-KKU delegation also visited Macquarie University in Sydney, a leader in developing private-public collaborations in education, research, and medical service. The delegation also met the chief executive of the Macquarie University to discuss strategies and collaborations at national and international levels to support children with hearing loss.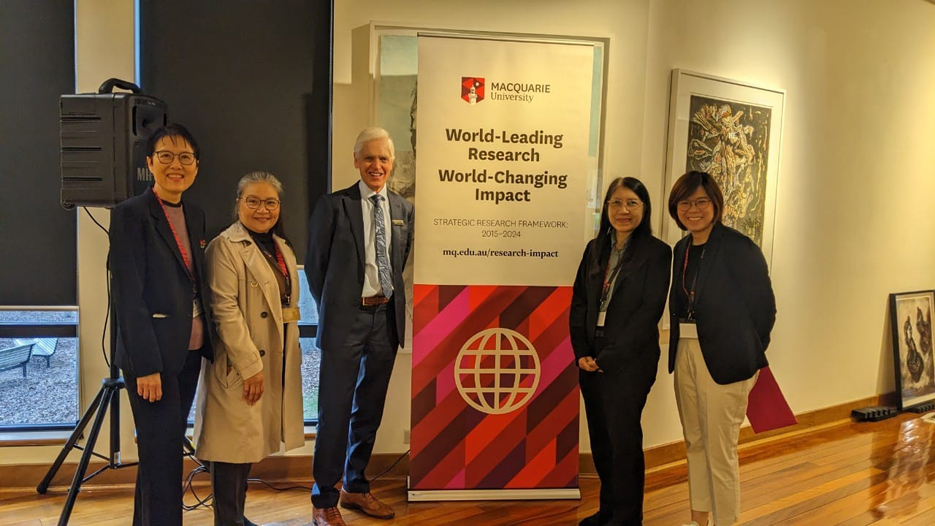 MD-KKU delegation visits Macquarie University and meets the chief executive.
The delegation also visited the Shepherd Centre in Sydney. For more than 50 years, the Centre has cared for children with hearing loss and their families. It is supported by private and public sectors as well as donors for facilities and activities like developmental surveillance, hearing aids, auditory skill and language practices, preparation for the real world, counseling, and health care delivery.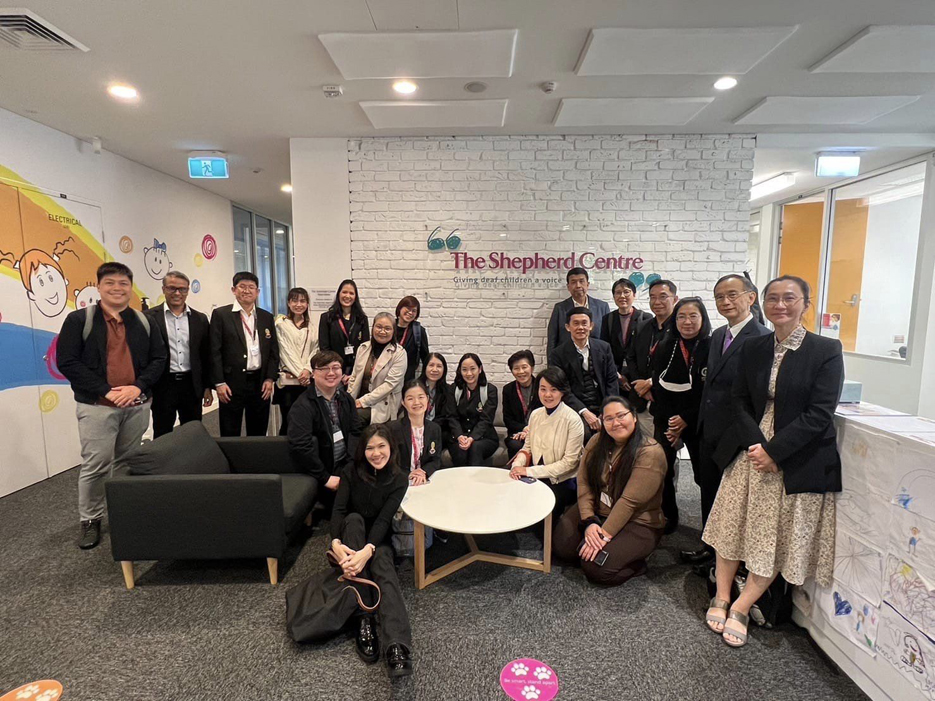 A visit to the Shepherd Centre
The workshop on Universal Newborn Hearing Screening was beneficial for KKU to improve its capacity for treatment of children with hearing loss. Improvements in rapid screening, language and communication development, and social skills enhancement should empower children to have productive and fulfilled lives.
Reporting by Sathaphorn Onlamun
Editing by Prof. John F Smith