Read Time:
1 Minute, 31 Second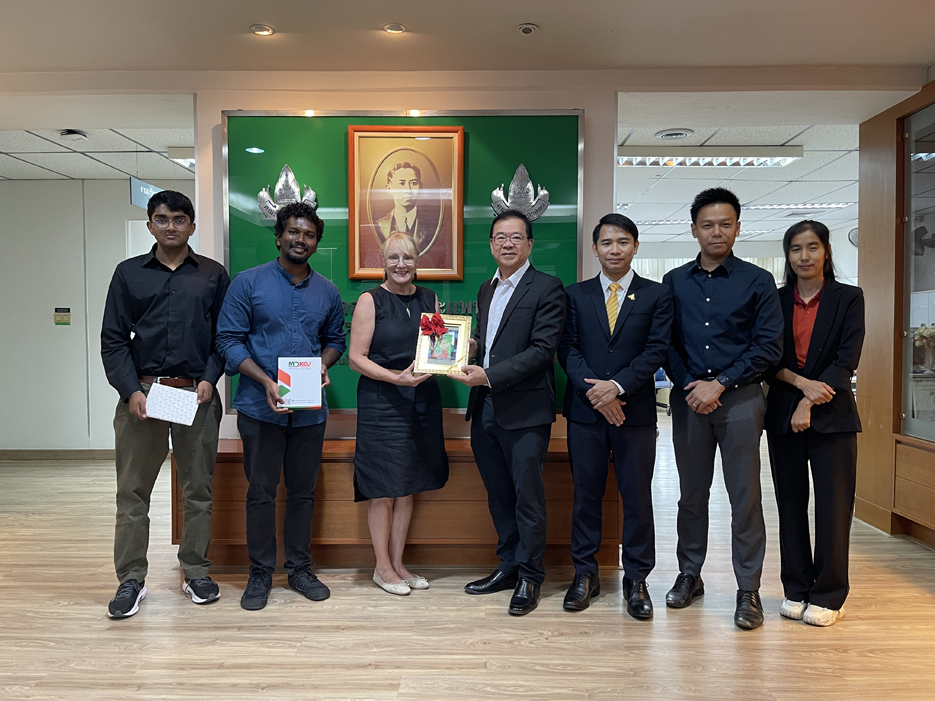 On July 20, 2023, Assoc. Prof. Apichat Jiravuttipong, MD, Dean of KKU Faculty of Medicine together with Assoc. Prof. Dr. Kiatichai Faksri, Director of Research and Diagnostic Center for Emerging Infectious Diseases (RCEID), Asst. Prof. Dr. Wises Namwat, Head of Department of Microbiology, and Dr. Kanin Salao, Lecturer, Department of Microbiology, welcomed a research delegation from Georgia Institute of Technology to our faculty, consisting of;
Janet Standeven, Director, Frugal Science Academy, School of Chemical and Biomolecular Engineering,
Rajas Poorna, Graduate Research Assistant, Bhamla and Cicerone Labs, and
Charles Anderson, Georgia Institute of Technology.
The Georgia Institute of Technology (Georgia Tech) is a leading research university committed to improving the human condition through advanced science and technology.
The visit's objectives were to visit our Research and Diagnostic Center for Emerging Infectious Diseases (RCEID) to exchange knowledge and discuss research and academic collaboration in developing tools for addressing emerging infectious diseases. The visitors were with us between July 20 and 24, 2023.
The visitors met with the dean to discuss opportunities for collaborative-research and clinical skills development projects between the two institutions, especially medical supplies and devices, healthcare solutions, student and staff exchange, joint research program organization, exchange of research materials, publications and information, and other academic activities agreed by two institutes. That afternoon, they also met graduate students and researchers at RCEID and gave a lecture on how to apply medical devices to their research and medical treatment effectively. This visit was highly valuable in promoting the medical devices and innovation initiative of our faculty.
Reporting by Sathaphorn Onlamun
Editing by Prof. John F Smith