Read Time:
1 Minute, 26 Second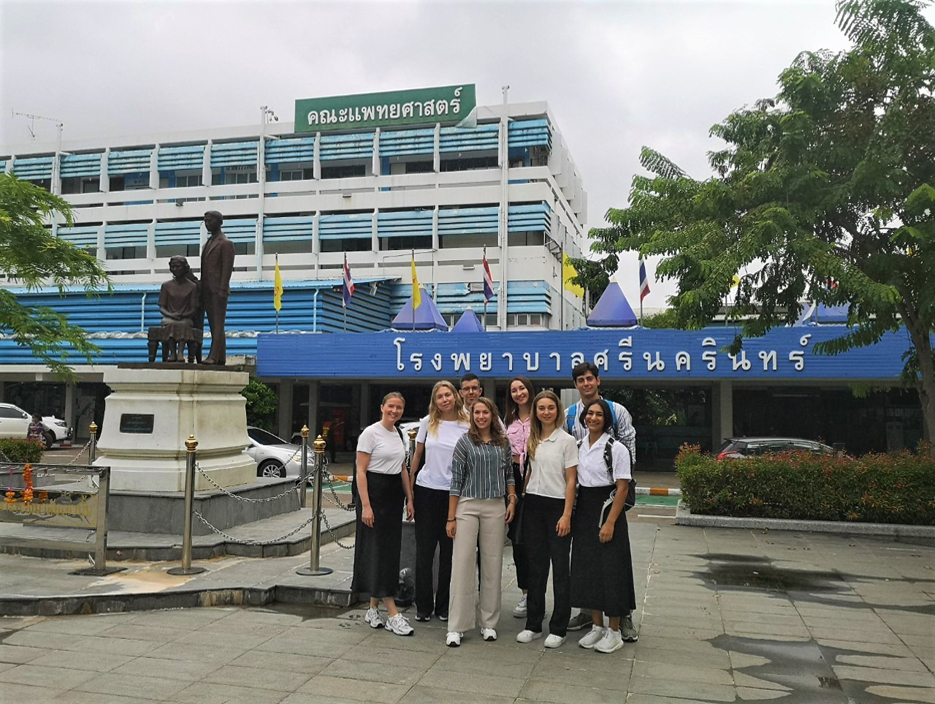 On September 4, 2023, we welcomed medical exchange students for the September 2023 program from 5 European universities including University of Zagreb (Croatia), Josip Juraj Strossmayer University of Osijek (Croatia), University of Bergen (Norway), University of Ferrara (Italy), and University of Málaga (Spain).
On their Orientation Day, Assist. Prof. Jutarop Phetcharaburanin, Assistant Dean for Research and International Relations Affairs delivered a welcome speech and gave useful information for enjoying life on our campus. The International Relations Officers introduced them to the Faculty of Medicine program and to some essential Thai language. Then they proceeded to the departments to meet their program supervisors and key persons.
In the afternoon they attended a campus tour on our KKU Smart Transit (shuttle bus). The KKU Sports Complex was their first stop. They were introduced to our fitness, swimming pool, and sports facilities by international services staff there. After that they moved to the KKU Art and Culture Center to see art exhibitions and also saw Isan culture and architecture at Koom Sri Tarn. They then visited the Natural History Museum, where important natural and historical resources are exhibited. Their final stop was at Food and Services Center 1 (Student Complex) where they tried out speaking Thai for shopping and buying food.
Their first day in KKU was really productive learning about KKU and medical school to ready them for their new experiences on first day of school with new Thai medical students, professors, and the Thai health care system.
Reporting by Sathaphorn Onlamun
Editing by Prof. John F Smith