Read Time:
1 Minute, 24 Second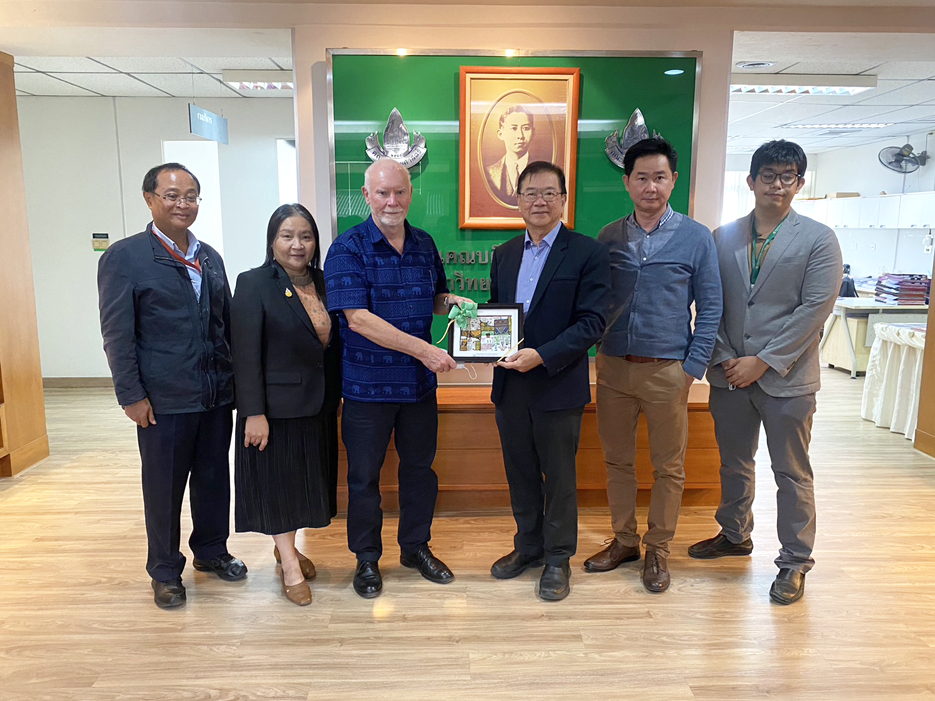 On February 1, 2023, Associate Professor Apichat Jiravuttipong, MD, Dean of the Faculty of Medicine, and Associate Professor Wimorat Sriraj, MD, Associate Dean for Research and International Relations Affairs, welcomed Professor David Blair, PhD, an expert from the College of Marine and Environment Sciences, James Cook University to our faculty.
Professor Blair has participated in the MD–KKU overseas visiting professor program in our Department of Parasitology between January 16 and February 23, 2023 as a voluntary academic scholar. The visit's objectives were:
1) To explore possibilities to initiate and/or continue developing collaborative research project/s between our two institutions in Parasitology;
2) To provide academic support for (a) developing postgraduate studies in the Department, (b) producing research for publication in international journals, (c) editing English documents, (d) supervising staff and postgraduate students in seminars and relevant subjects;
3) To be involved in co-research projects with the staff of the Department and writing research proposals for research-grant support from international organizations which require an English language expert to edit and co-research on project; and
4) To provide opportunities for students to exchange opinions and knowledge, and to practice their English skills through dialogue and provide support for postgraduate students with their theses/dissertations for publishing in international journals.
On this occasion Professor Somchai Pinlaor, Professor Thewarach Laha, and Dr. Apisit Chaidee, lecturers in the Department of Parasitology, also attended this meeting. They discussed the development of collaborative-research and clinical skills development projects between the two institutions.
Reporting by Sathaphorn Onlamun