Read Time:
1 Minute, 1 Second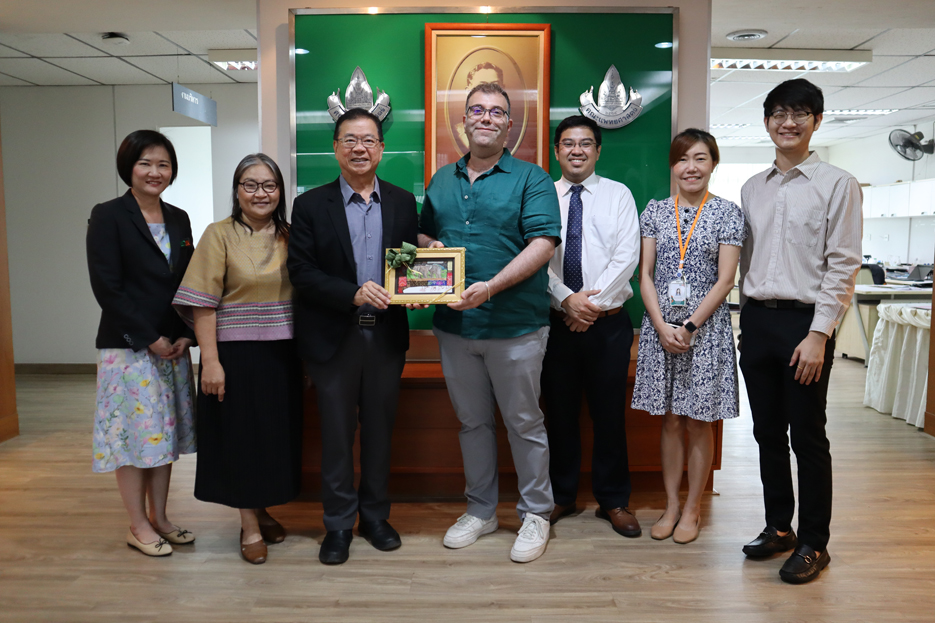 On August 17, 2023, Assoc. Prof. Apichat Jiravuttipong, MD, Dean of KKU Faculty of Medicine together with Assoc. Prof. Wimorat Sriraj, MD, Associate Dean for Research and International Relations Affairs welcomed Professor Ali Abou–Hassan from Sorbonne University, France to our faculty.
Professor Abou-Hassan has extensive multidisciplinary research experience across microfluidics, colloidal chemistry, and nanoparticle synthesis.
He participated in the MD-KKU overseas visiting professor program in our Biochemistry Department between August 1 and 18, 2023. His visit's objective was to carry out a collaborative research project on "The Development of Various Magnetic Nanoparticles for the Treatment of Hepatocellular Carcinoma: In Vitro Study" with Asst. Prof. Charupong Saengboonmee, MD, Department of Biochemistry, KKU, and Dr. Phoomipat Jungcharoen, Department of Environmental Engineering, Faculty of Engineering, KKU. This research project was funded by the Program Management Unit for Human Resources & Institutional Development, Research and Innovation (PMU-B), Thailand.
Assoc. Prof. Kulthida Vaeteewoottacharn, MD, and Assoc. Prof. Kanlayanee Sawanyawisuth, Department of Biochemistry also attended the meeting and reported on their research and discussed a possible collaborative projects between KKU and Sorbonne University.
Reporting by Sathaphorn Onlamun
Editing by Prof. John F Smith