Read Time:
1 Minute, 0 Second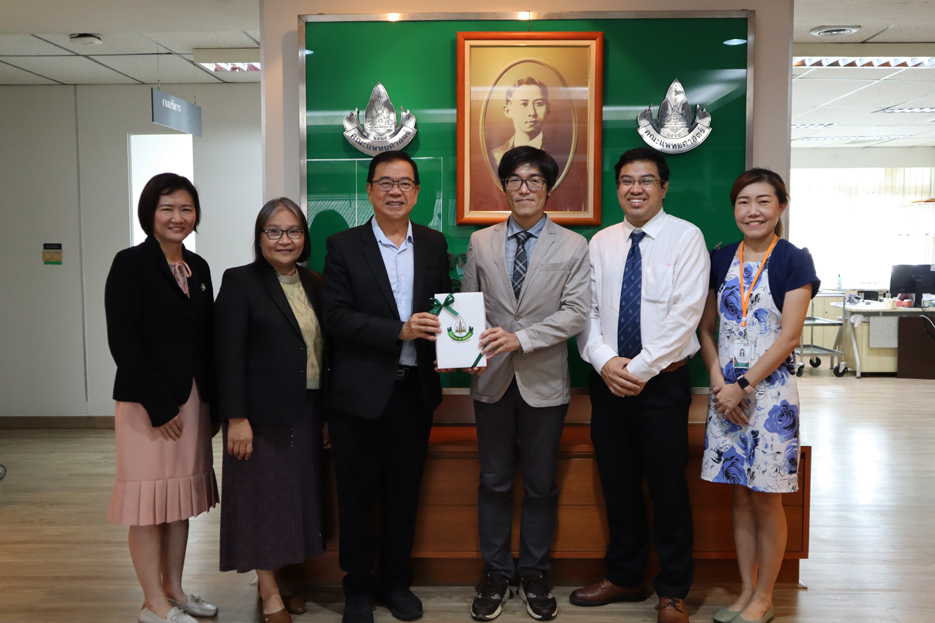 On August 25, 2023, Assoc. Prof. Apichat Jiravuttipong, MD, Dean of KKU Faculty of Medicine together with Assoc. Prof. Wimorat Sriraj, MD, Associate Dean for Research and International Relations Affairs welcomed Professor Ching–Feng Chiu from Taipei Medical University, Taiwan to our faculty.
Professor Chiu has a strong background in biology, with a particular interest in cancer research. He has dedicated himself to exploring the molecular and metabolic mechanisms involved in the progression of pancreatic cancer through the study of metabolomics and proteomics.
He participated in the MD-KKU overseas visiting professor program in our Biochemistry Department between August 19 and September 1, 2023. His visit's objectives were to provide a special seminar and lecture for our faculty and students, and to extend collaboration and conduct preliminary research on "Targeting Glutamine Metabolism Pathway for Cholangiocarcinoma Treatment."
Assoc. Prof. Kulthida Vaeteewoottacharn, MD, Assoc. Prof. Kanlayanee Sawanyawisuth, and Asst. Prof. Charupong Saengboonmee, MD, Department of Biochemistry also attended the meeting to discuss biochemistry research collaboration, clinical skills development projects, and future collaborative activities between the two institutions.
Reporting by Sathaphorn Onlamun
Editing by Prof. John F Smith