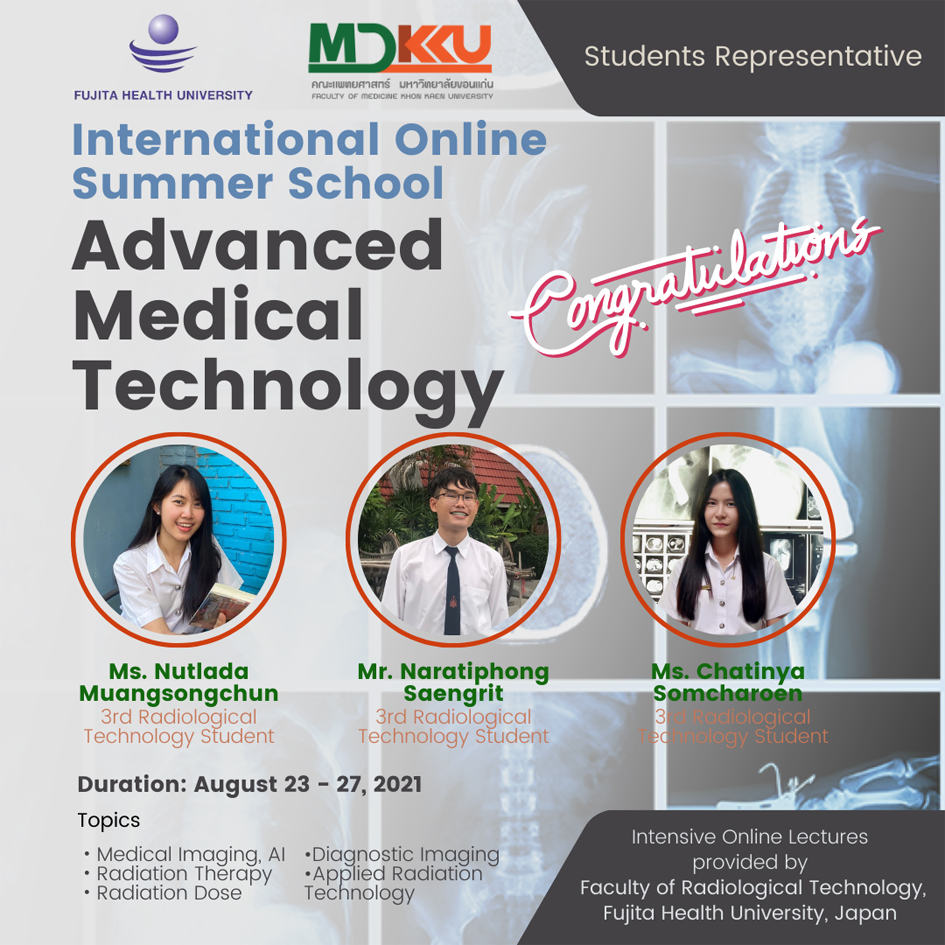 Mr. Naratiphong Saengrit, Miss Nutlada Muangsongchun and Miss Chatinya Somcharoen, 3rd year Radiological Technology students from the Faculty of Medicine, Khon Kaen University, were recently selected to participate in the International Online Summer School entitled "Advanced Medical Technology".
International Online Summer School, a radiological technology student training program, managed by Faculty of Radiological Technology, Fujita Health University, Japan between August 23-27, 2021, teaches international Advanced Medical Technologies, including; Medical Imaging, AI, Radiation Therapy, Radiation Dosing, Diagnostic Imaging, Applied Radiation Technology and do group working.  Due to the current COVID-19 situation, the International Summer School is online this year.
The Faculty of Medicine, Khon Kaen University congratulates these students for receiving such a learning opportunity.