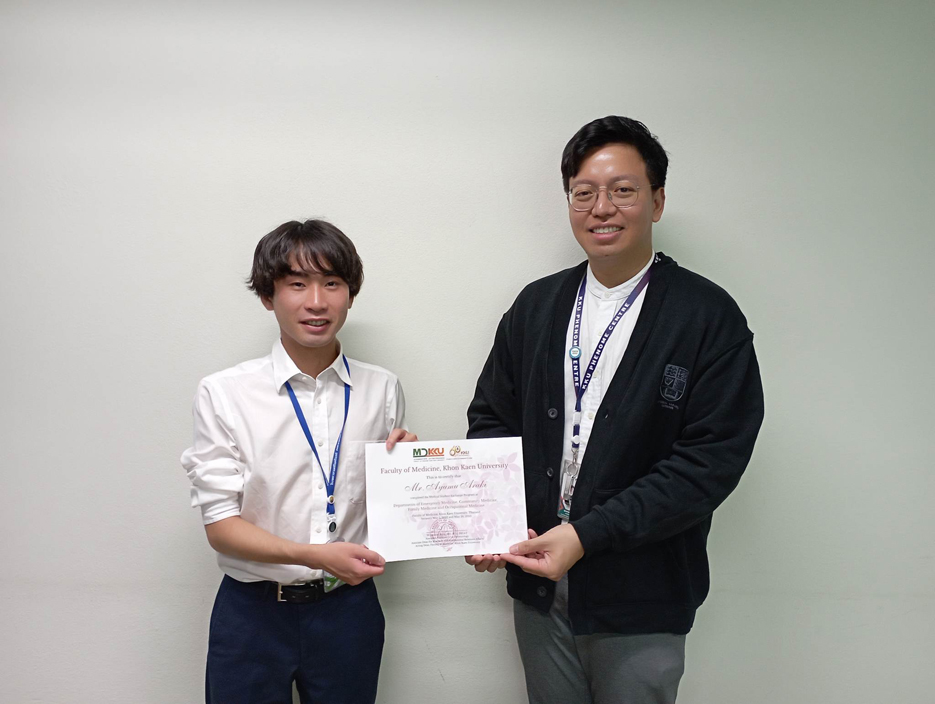 On May 26, 2023, we congratulated Mr. Araki Ayumu, exchange student from Gifu University, Japan on the completion of his elective exchange program with our Departments of Emergency Medicine and Community, Family and Occupational Medicine. He gave a presentation on his elective experiences, both academic and clinical training and multi-cultural experiences with Thai food, people, culture, and places.
On his graduation day, Assistant Professor Jutarop Phetcharaburanin, Assistant Dean for Research and International Relations Affairs also attended and presented a certificate of achievement to him. KKU-MD was pleased to be part of his successful time and to have him in our faculty.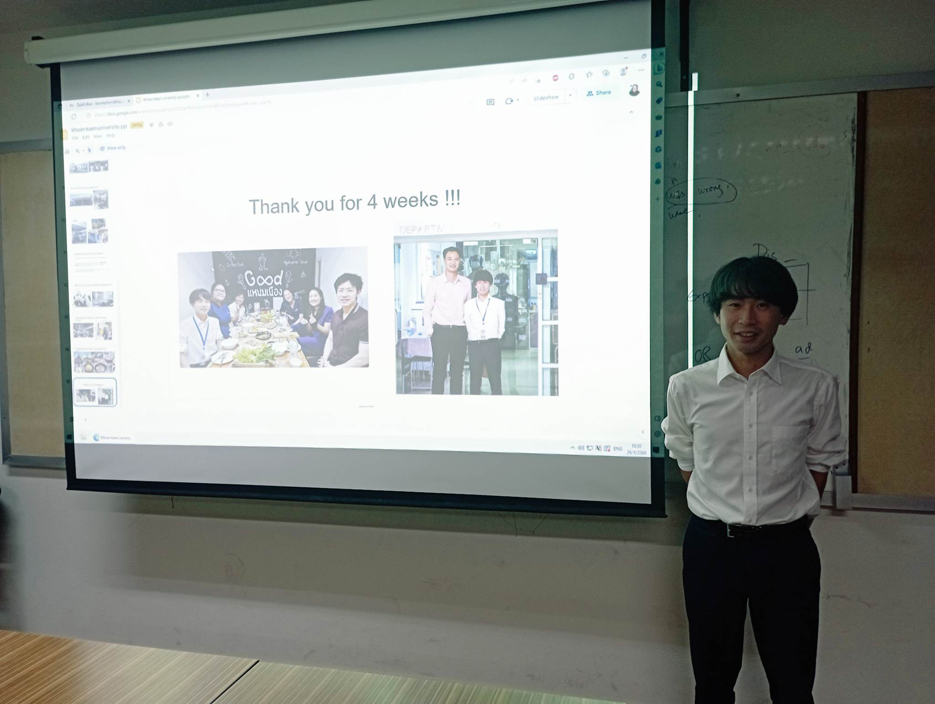 "I was impressed with how students had a role in every clinical rotation unlike my home country," said Mr. Ayumi.
"They were more used to clinical settings than us. Although there were some differences, every kind of treatment was the same and easy to learn."
Reporting by Sathaphorn Onlamun
Editing by Prof. John F Smith