Read Time:
1 Minute, 19 Second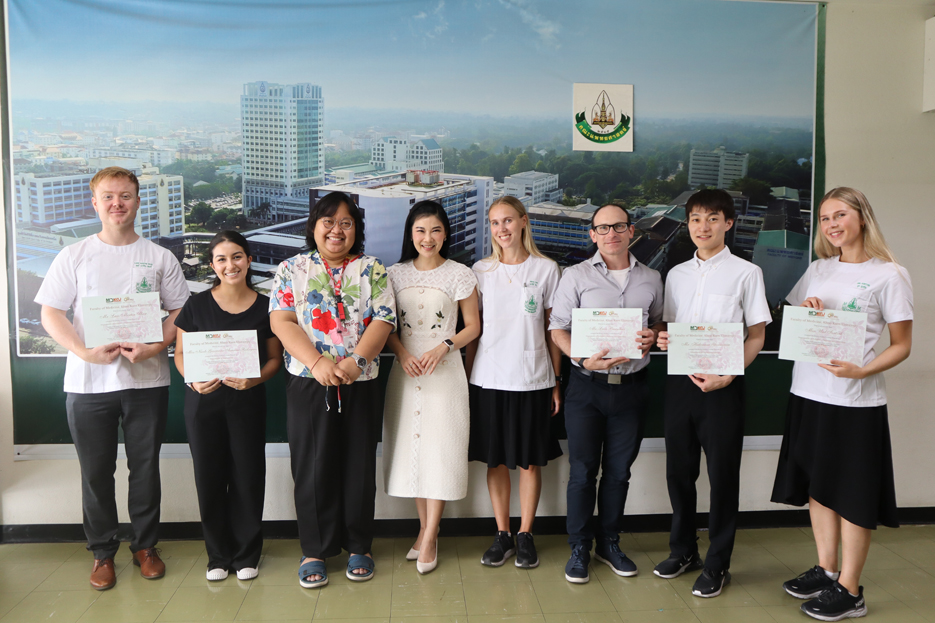 On March 31, 2023, we congratulated exchange students from Brazil, Japan, and Norway on the completion of their elective exchange program with us. The students completing the program were:
Miss Nicole Geovanna Assuncao Rodrigues, Mackenzie Evangelical College of Paraná, Brazil
Mr. Hidemasa Yonezawa, Gifu University, Japan
Miss Marie Lien, University of Bergen, Norway
Mr. Lars Martin Skår, University of Bergen, Norway
Miss Urd Sortvik, University of Bergen, Norway
Mr. Luca Barsalini, University of Bergen, Norway
The students gave presentations on their elective experiences, both academic and clinical training and their multi-cultural experiences with Thai food, people, culture, and places.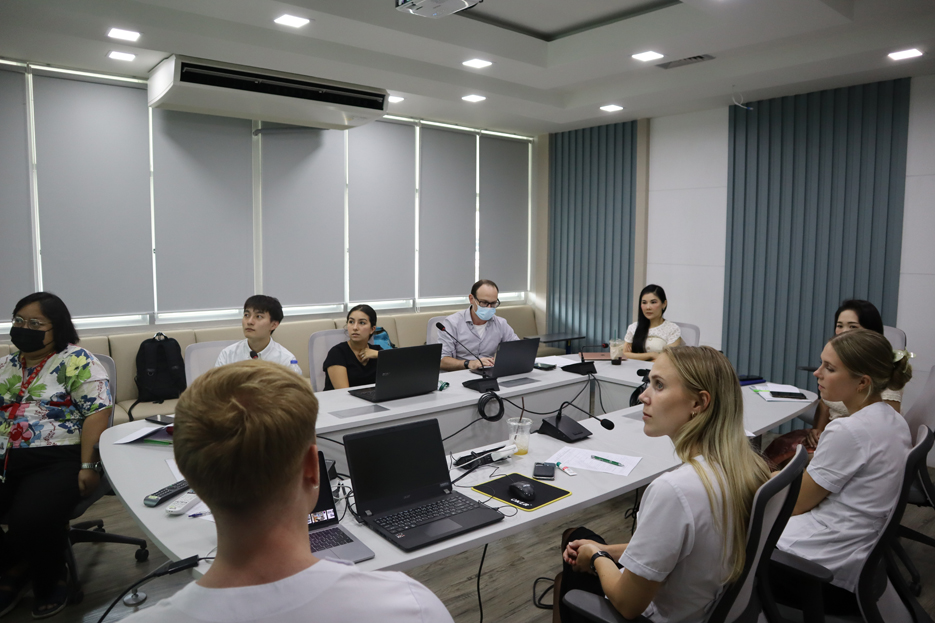 On their graduation day, Associate Professor Leelawadee Techasatian, MD, Department of Pediatrics also attended and presented a certificate of achievement to them.
KKU-MD was pleased to be part of their successful time and to have them in our faculty.
"My overall impression of my stay in Khon Kaen in very positive, regarding both the contents of my professional training and the human aspect," one of the exchange students said. "All the people I met during my stay at the Srinagarind Hospital were very kind to me and they have always been so helpful from the first day that I felt very quickly that I was part of the family," he added.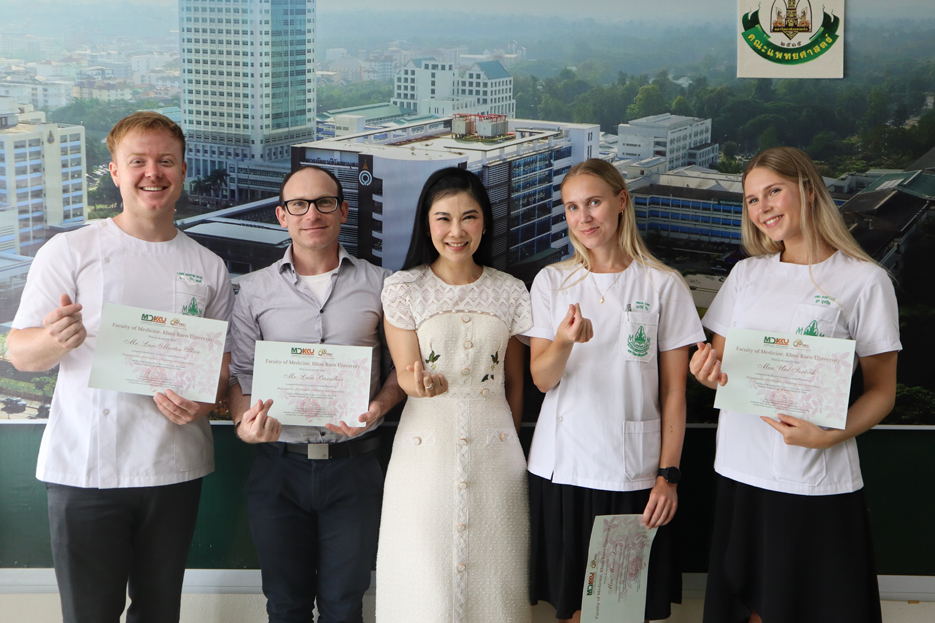 Reporting by Sathaphorn Onlamun
Editing by Prof. John F Smith