Read Time:
1 Minute, 26 Second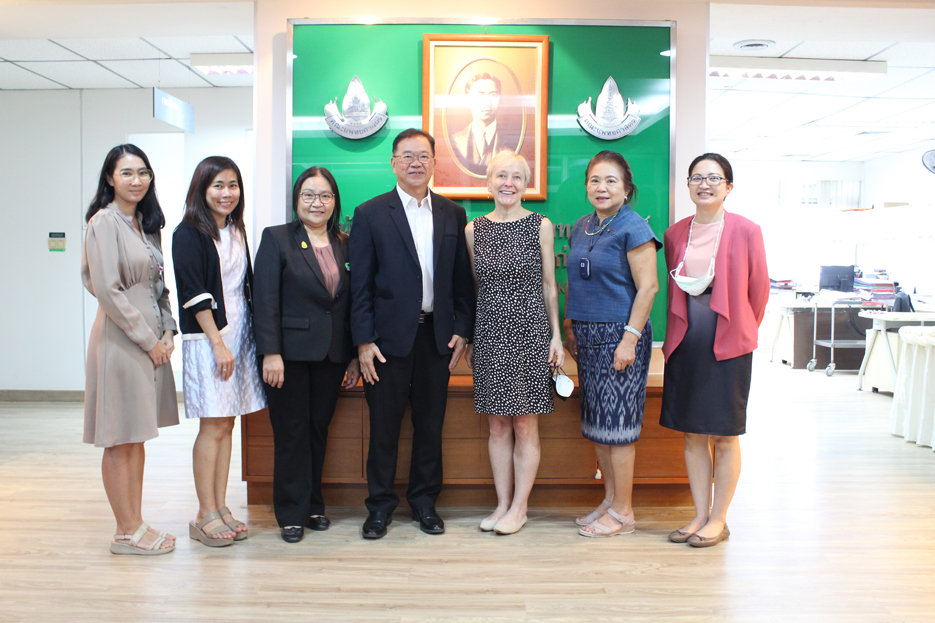 On January 9, 2023, Associate Professor Apichat Jiravuttipong, MD, Dean of the Faculty of Medicine, and Associate Professor Wimorat Sriraj, MD, Associate Dean for Research and International Relations Affairs, welcomed Professor Brooke Hallowell, PhD, an expert from the School of Health Sciences, Springfield College, USA, to our faculty.
Professor Hallowell participated in the MD–KKU overseas visiting professor program in our Department of Otorhinolaryngology between January 9 and 10, 2023 as an invited speaker at the "Speech Management in People with Aphasia and Related Disorders" hybrid conference organized by the Department of Otorhinolaryngology. The visit's objectives were: 1) to provide speech-language pathologists and graduate students in Communication Disorders program with knowledge and state-of-the-art clinical practices, and 2) to exchange experience in terms of speech therapy for people with aphasia and related disorders.
On this occasion Assistant Professor Supawan Laohasiriwong, MD, Deputy Head of Department of Otorhinolaryngology, also attended with Professor Benjamas Prathanee, PhD, Department of Otorhinolaryngology and the project chairperson. They discussed the development of collaborative-research and clinical skills development projects between the two institutions.
During her visit, Professor  Hallowell delivered special lectures and workshops on Acquired Neurogenic Communication Sciences and Disorder: CSD (Aphasia and Related Disorders), Life Participation Approach to Aphasia and Related Challenges, Strengths-Based Diagnosis and Evaluation of Aphasia and Related Disorders, Clinical Problem Solving in Diagnosis and Evaluation, Clinical Approaches to Speech Therapy in People with Aphasia and Related Disorders, and Global Engagement (Research Clinical Practice, Education, Service).
Reporting by Sathaphorn Onlamun
Editing by Prof. John F Smith