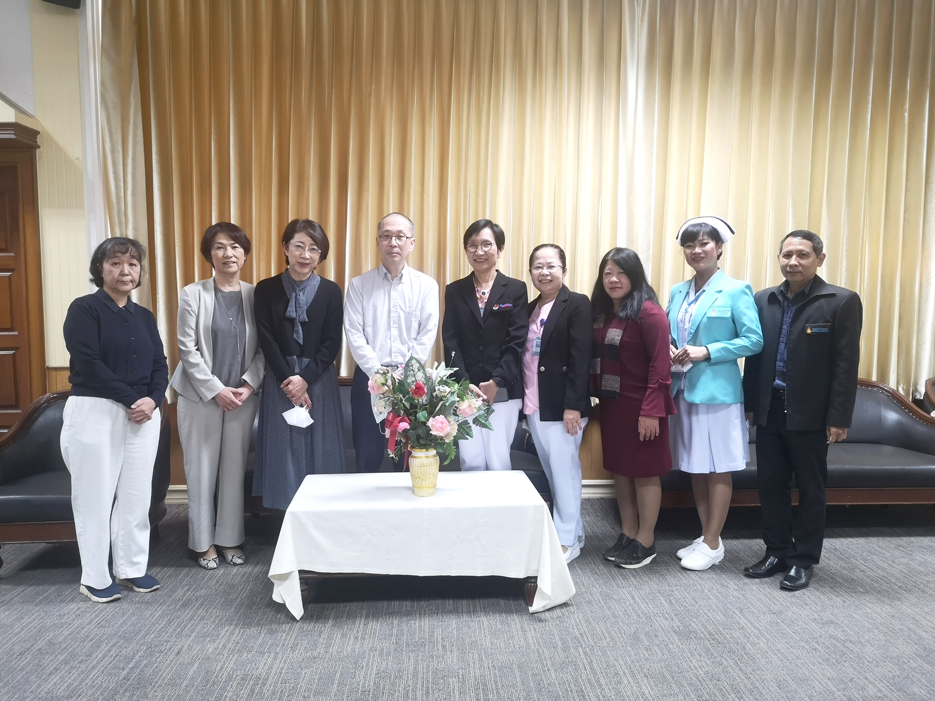 On January 31, 2023, the Faculty of Medicine welcomed Professor Shinji Nakahara, Professor Moriko Shiramizu, and Professor Ryoko Okui, overseas visiting professors from the School of Health Innovation, Kanagawa University of Human Service, Japan, to our faculty.
The visit was scheduled between January 31 and February 2, 2023. The objectives were: 1) to learn diabetes care system in Thailand, and 2) to learn the roles of advanced nurses in Thailand.
On this occasion, they visited the Nursing Division, the Diabetes Mellitus Clinic, the Hemodialysis Department, and the Internal Medicine Ward. In addition, they discussed DM care system, self-management support for DM patients, and roles of advanced nursing care for DM patients, cancer patients, older adult patients and chronic kidney disease patients.
Reporting by Sathaphorn Onlamun
1
0