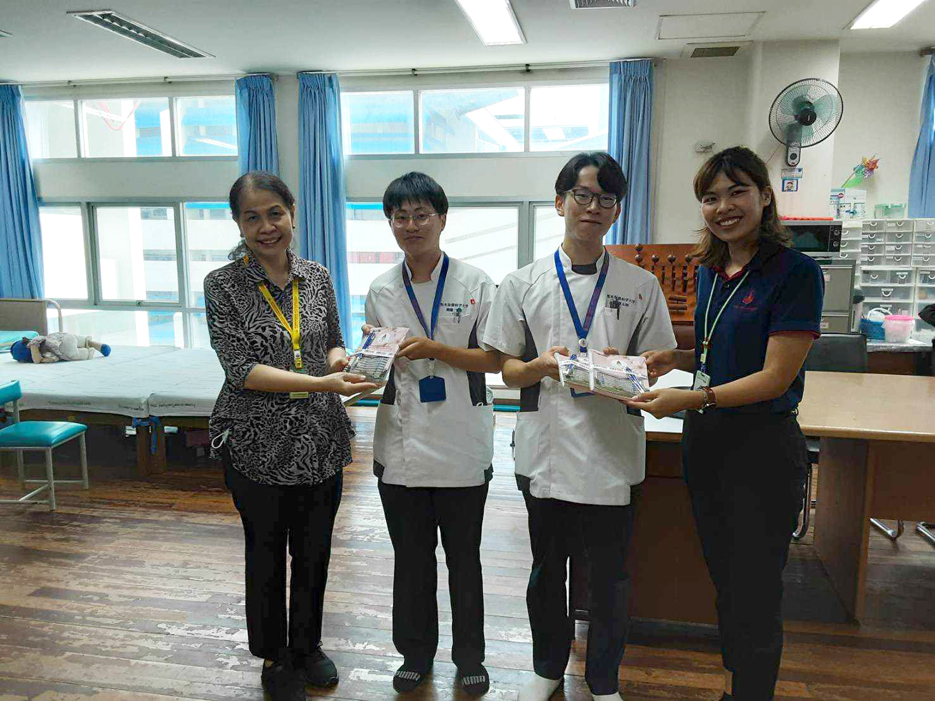 On September 11, 2023, MD-KKU welcomed two physical therapy students from Kumamoto Health Science University (KHSU), Japan. They participated in an exchange program at the Faculty of Associated Medical Sciences, KKU between August 20 and 31, 2023 to gain clinical experience as well as learning about Isan culture.
They visited our physical therapy service at the Queen Sirikit Heart Center of the Northeast to observe medical services such as physical check-up and examination as well as development of effective cardiac rehabilitation plans to improve patients' daily activities.
They also visited Srinagarind Hospital Rehabilitation Clinic to observe management of patients' physical problems at Rehabilitation Ward 2F, Physical Therapy Unit, and Occupational Therapy Unit. This out-patient clinic provides patient-centered rehabilitation medicine and prevention and health promotion strategies to support patients' quality of life and well-being.
Reporting by Sathaphorn Onlamun
Editing by Prof. John F Smith