The Queen Sirikit Heart Center, Faculty of Medicine, Khon Kaen University was registered as an Autopsy Medicine Laboratory according to international standards ISO 15189: 2012 (Medical Laboratory) and ISO 15190: 2003 (Safety of Medical Laboratory) by the Bureau of Laboratory Standards, Department of Medical Sciences, Ministry of Health on May 3, 2021.
International standards ISO 15189: 2012 and ISO 15190: 2003 are laboratory safety standards, to ensure customer confidence and satisfaction in the services received. The standards focus on quality management to deliver quality laboratory results that are accurate, fast, timely, and beneficial for patient care.  The   laboratory will now become a reference laboratory for other agencies in the country as well.
International treatment standard JCI
The Queen Sirikit Heart Center, Northeastern Region focus is on providing medical services to both national and international service standards. The service is also expanding to meet the needs of foreign patients.   The quality of patient care has now been certified as of international standard by the Joint Commission International (JCI) in the United States from 2017 – 2023.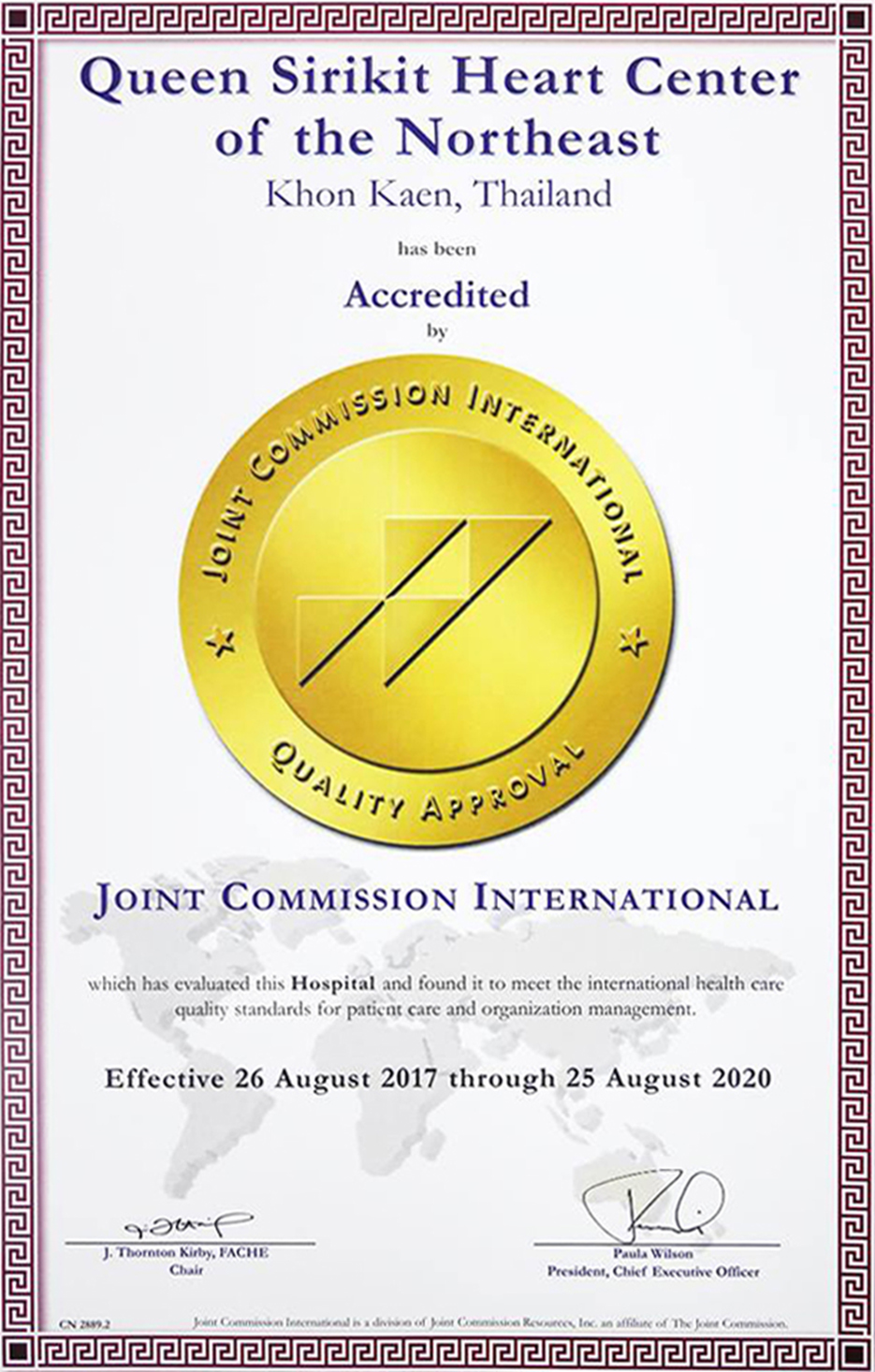 Written by Adisorn Tadsakorn
Edited by John Smith