Read Time:
1 Minute, 36 Second
As the spread of COVID-19 has necessitated more stringent social distancing measures, drive-through services are assisting in resolving physical distancing issue.  There is no need to even leave one's car, the risk of unnecessarily touching other items or surfaces is reduced with lowered risk of infection. Drive-through services are also quick and convenient, eliminating the need for customers to stay in one place for an extended period of time.
Current analysis of COVID-19 outbreak data shows that Omicron is very infectious but tends to have milder symptoms than earlier variants.  As a result, the trend is to focus primarily on vaccination, particularly in high-risk groups, in order to reduce mortality. Srinagarind Hospital, Faculty of Medicine, Khon Kaen university recognizes the importance of COVID-19 vaccination, especially for bedridden patients or patients who require special assistance.  Srinagarind Hospital has launched a drive through vaccination service to facilitate vaccinations for these special groups of patients.
Srinagarind Hospital, has launched a COVID-19 vaccination service for bedridden patients, or, patients who require special assistance, as well as a drive-thru service for those who an advance appointment.
Srinagarind Hospital Drive–Thru vaccination information:
Available Dates:
January 24-25, 2022
January 27-28, 2022
Appointment process:
Appointment Booked: https://kku.world/vaccinedrivethru or QR code.
Get an appointment confirmation.
Arrive on the date and time of your appointment.
Inform the security guard to bring the car into the area that has been prepared.
Locations: Parking lot near the Library Faculty of Medicine, Khon Kaen University
(Google map: 16°28'11.6″N 102°49'45.8″E)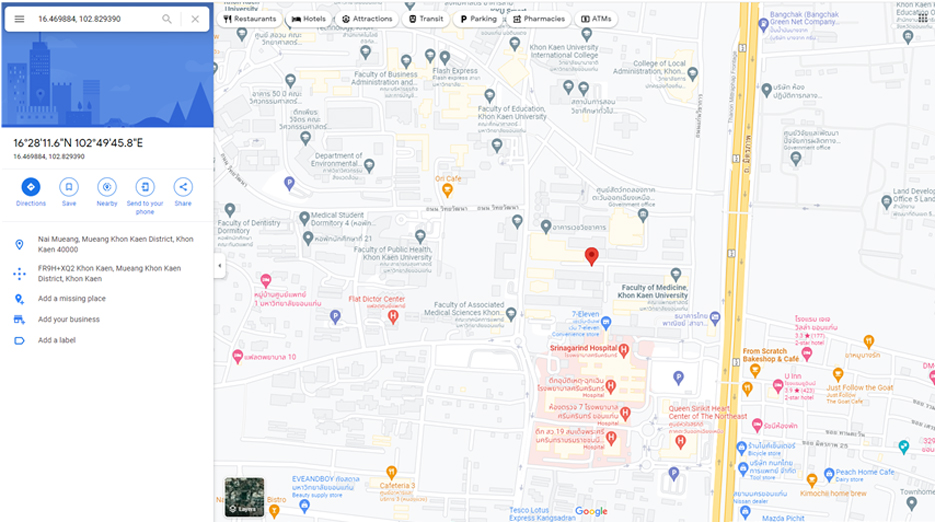 How to get to Medical Library KKU (Library of the Faculty of Medicine, KKU)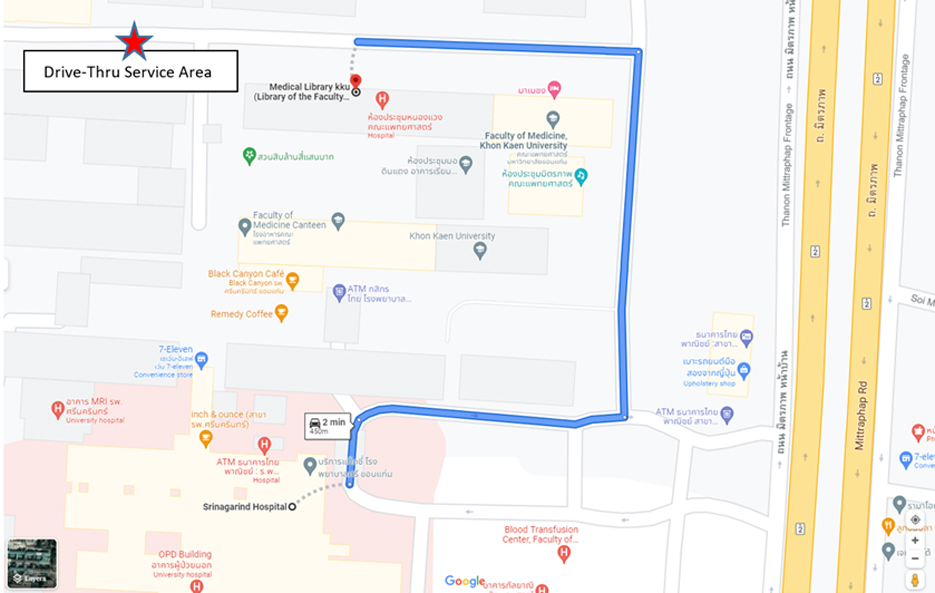 If you have any questions or require additional information, please contact +66 (0)43363093
Written by: Kanyakan Muangson
Edited by: Professor John F Smith PhD.