Read Time:
3 Minute, 3 Second
On April 4, 2021, Associate Professor Apichat Jiravuttipong, MD, Dean of Faculty of Medicine, Khon Kaen University (MDKKU) made the following statement about two Srinagarind Hospital -based medical officials who have been infected with COVID-19:
Summary of situation

Following disease investigation, two MDKKU medical officials have been found infected with COVID-19.
MDKKU has already finished the primary disease screening and identified those who were in contact with the two index cases. Currently, all individuals at high and moderate risk are being COVID-19 polymerase chain reaction (PCR) tested and testing will be complete today. Low-risk individuals will be called in for COVID-19 PCR testing as the next priority. Meanwhile, PCR results for the first group of high–risk individuals are all negative as of April 3, 2021.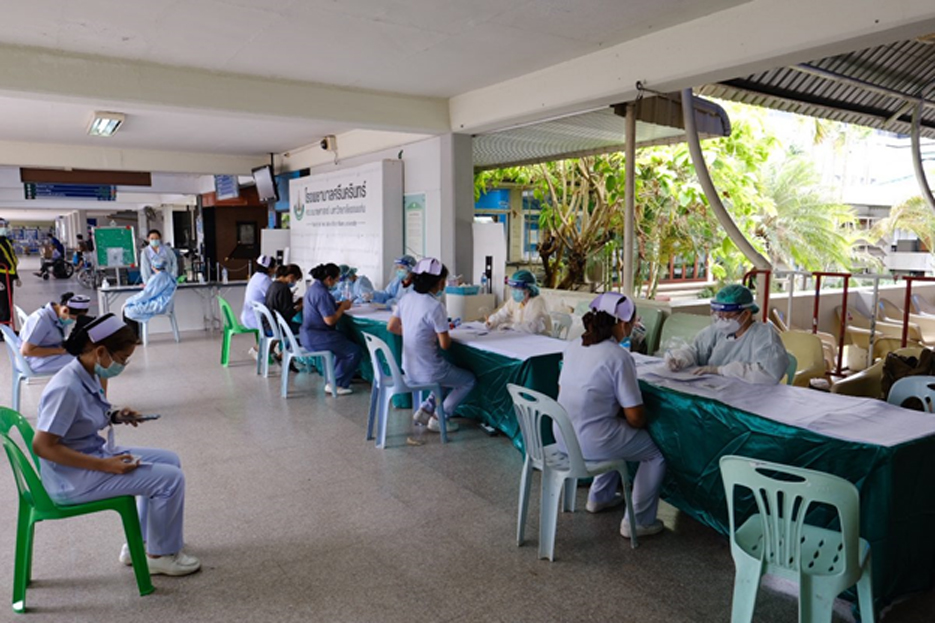 Measures for care and prevention of COVID-19 outbreaks within MDKKU
MDKKU has well-prepared strategies for care and prevention of COVID-19 outbreaks and has now moved to alert-level 5 emphasizing the following:
Cancelation, or, delay of elective surgery: Due to operating room exposure to the index cases, some operating rooms (ORs) have to be cleaned. So, we have to limit OR services.
Other services: Hospital services will still be provided. However, non-urgent and non-emergency conditions should be avoided between 3 – 18 April
Disinfection in the hospital areas: All risk and non-risk areas of Srinagarind Hospital are being continually disinfected using ozone disinfection for 30 minutes to completely destroy pathogens.
Teaching and learning: All course coordinators have already been advised to arrange online classrooms until further notice. We would like to ensure students that degree completion will follow the planned regular milestone.
Proactive screening: Srinagarind Hospital will provide testing for non-MDKKU individuals who are considered at-risk and live in the same residential property as the index cases. Department of Community Medicine, together with primary care unit (PCU) team has already assessed the risk for all risk groups. Those considered at high-risk have been being called in for PCR testing and the moderate- to low-risk groups will be the upcoming priority. The testing is expected to be fully achieved for all risk groups within these two days and the result will be officially announced to public by then.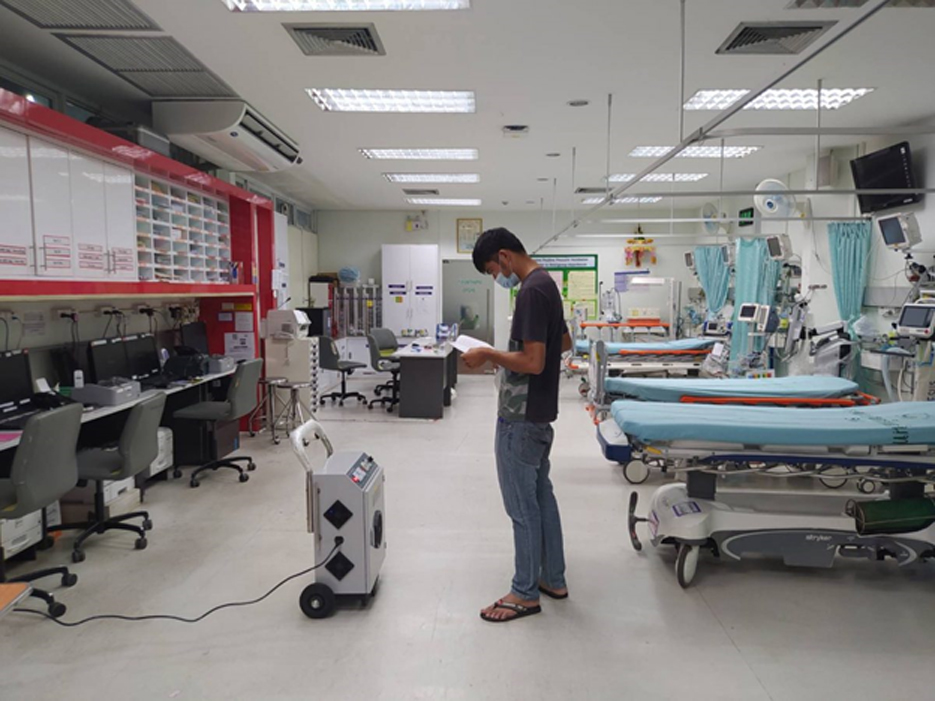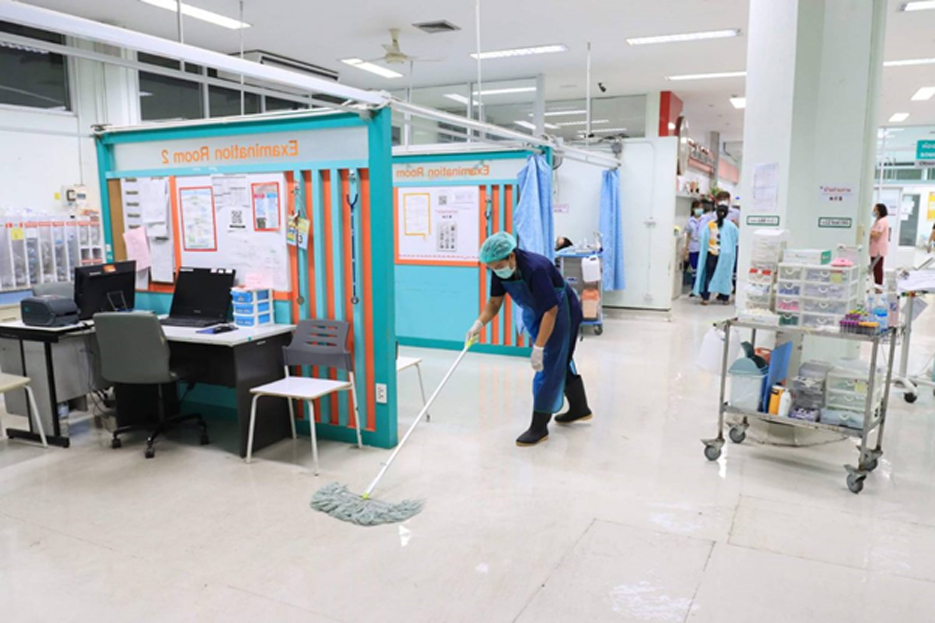 Associate Professor Songsak Kiatchoosakun, MD, Director, Srinagarind Hospital said that since two COVID-19 medical staff were admitted at Srinagarind Hospital, hospital services must be adjusted to maximize patients' safety as follows:
Out-patients will be reduced to 50 percent.  Patients with stable symptoms and have enough number of home medication are recommended to come to the hospital after April 18, 2021 for repeat prescriptions.    Medical appointments can be postponed through the Line Official of the Faculty of Medicine, KKU, ID: @MDKKU.  Drug delivery is also available now.
For in-patients, elective surgery will be postponed, and extended hours clinic will be reduced between April 3 and 18, Only emergency surgery will be conducted.
Medical services at Queen Sirikit Heart Center of the Northeast will be available as usual. 
We, at Sringarind Hospital, Faculty of Medicine, Khon Kaen University would like to apologize for any inconvenience these changes may cause.  Popular social media contains much information and fast communication, however, personal opinions and information there are often inaccurate and unreliable.   Therefore, please kindly focus on  information from  official media sources of the Faculty of Medicine, Khon Kaen University (www.md.kku.ac.th or Fanpage: https://www.facebook.com/medkku), and   COVID-19 announcements from  the Khon Kaen Provincial Health Office (https://www.facebook.com/kkpho.go.th).