Read Time:
1 Minute, 23 Second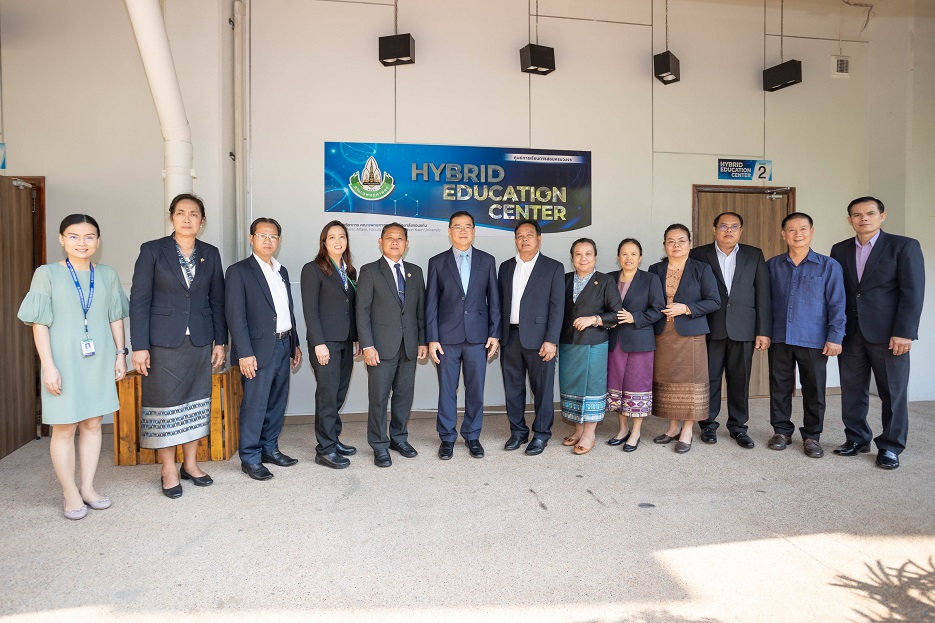 On March 27, 2023, Associate Professor Apichat Jiravuttipong, MD, Dean of the Faculty of Medicine, Associate Professor Kamolwan Jenwiteesuk, MD, Associate Dean for Academic Affairs, Associate Professor Surapol Virasiri, MD, Advisor for Academic Affairs, and Assistant Professor Isaraporn Thepwongsa, MD, Assistant Dean for Academic Affairs welcomed visiting professors from University of Health Sciences (UHS), Lao PDR.
The visiting professors were led by Dr.Somchay Latsavong, UHS Vice Rector together with Dr.Phouvang Sengmeuang, Dean, Faculty of Medicine, Dr.Soulisack Luanglad, Vice Dean, Faculty of Medicine, Dr.Sounantha Souvanhlasy, Dean, Faculty of Pharmacy, Ms.Tak Chanlasy, Vice Dean, Faculty of Medical Technology, Dr.Johny Sisounthone, Vice Rector,  Cabinet of Administration, Mr.Vone Keomany, Vice Dean, Faculty of Nursing, Dr.Kongmany Chaleunvong, Director, Institute of Research and Educational Development, Dr.Phetsamone Mathouchanh, Vice Dean, Faculty of Public Health, and Dr.Somphone Phanthavong, Dean, Faculty of Dentistry.
They visited KKU-MD for curriculum development workshops from March 27 to 29, 2023 on "Capacity Building for Lecturers of University of Health Science", a project under "The Lao PDR-Thailand Development Cooperation Programme on Health."
Their program included workshops on outcome based curriculum management, Production House policy, Medmind student care system, extracurricular activities management based on PLOs, curriculum administration, E-portfolio, and lecturer development for better instruction. They also visited various KKU-MDs educational centers, such as clinical skills lab, simulation center, cadaveric training center, computer-based testing room, library, PBL classroom, and production house.
Reporting by Sathaphorn Onlamun
Editing by Prof. John F Smith