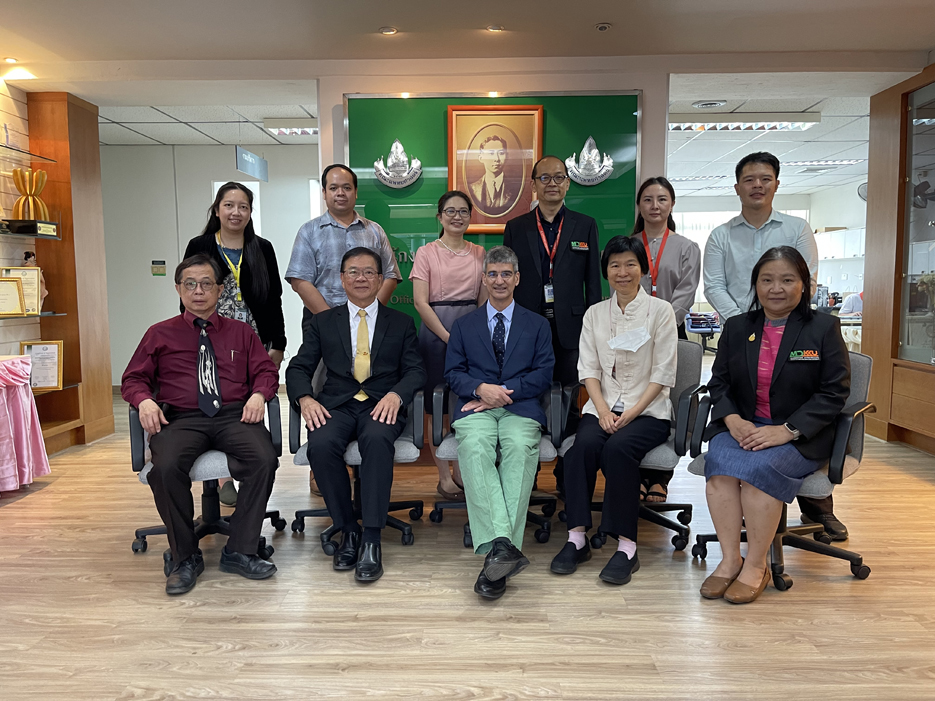 On February 8, 2023, Associate Professor Apichat Jiravuttipong, MD, Dean of the Faculty of Medicine, and Associate Professor Wimorat Sriraj, MD, Associate Dean for Research and International Relations Affairs, welcomed Professor Alexander Dimitrios Colevas, MD, an expert from Stanford University, USA, to our faculty.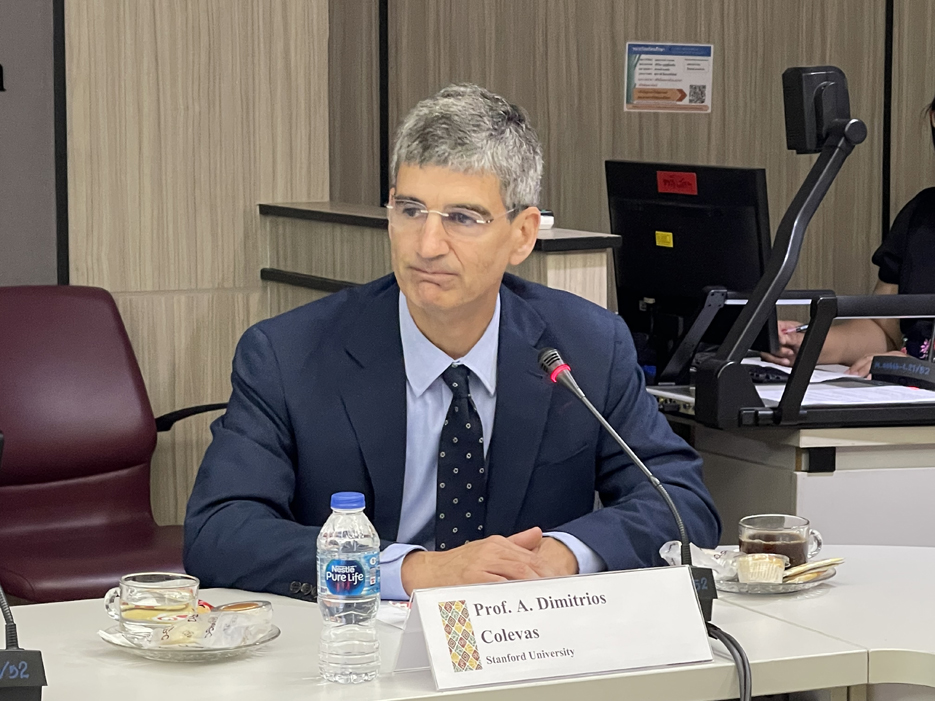 Professor Colevas is a Professor of Medicine (Oncology) and, by courtesy, of Otolaryngology – Head & Neck Surgery (OHNS) and of Radiation Oncology (Radiation Therapy).
On this occasion Assoc. Prof. Nawarat Wara-Aswapati, PhD, Vice President for International Affairs, Khon Kaen University, also attended with Assoc. Prof. Srichai Krusun, MD, Department of Radiology. They discussed the development of collaborative-research and clinical skills development projects between the two institutions.
Reporting by Sathaphorn Onlamun